Tonasco

Smart Factory

Super Smart in Precision. Industry 4.0 Machining
SMART PROCESSESIndustry 4.0 Integration
From our machines and equipment, to our layout and facilities; from our ERP system to our Quality Management System, all systems in Tonasco is integrated and readied for Industry 4.0. Our Smart Processes are powered by IoT-enabled software, to minimise communication gap, reduce human error and enable real time reporting.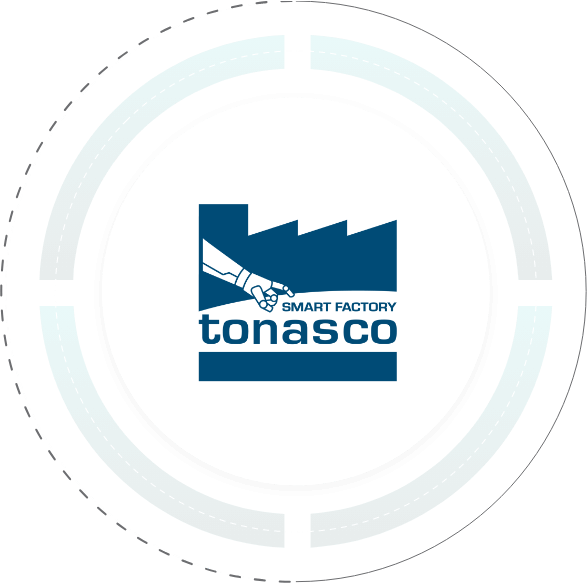 Certified ISO 9001:2015 (QMS)

JOB MANAGEMENT SYSTEM (JMS)

TOOL MANAGEMENT SYSTEM (TMS)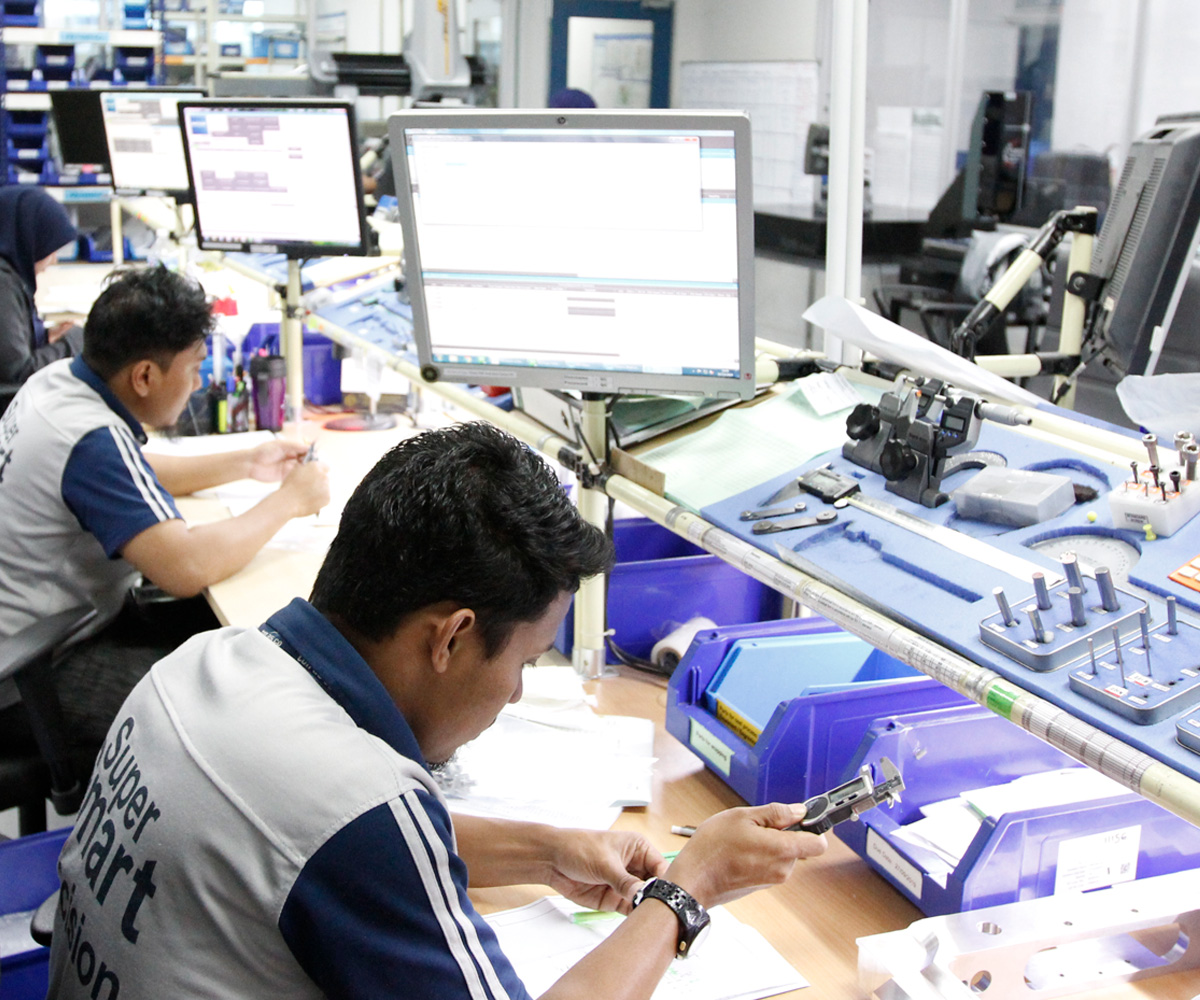 Certified ISO 9001:2015 (QMS)
A well-documented Quality System ISO 9001 is implemented to ensure our Smart Processes are running with minimal errors. The QMS system is certified by TÜV Rheinland.
Job Management System (JMS)
Makino Smart Manufacturing Management Systems for systematic and efficient Job Planning and real time job data analysis.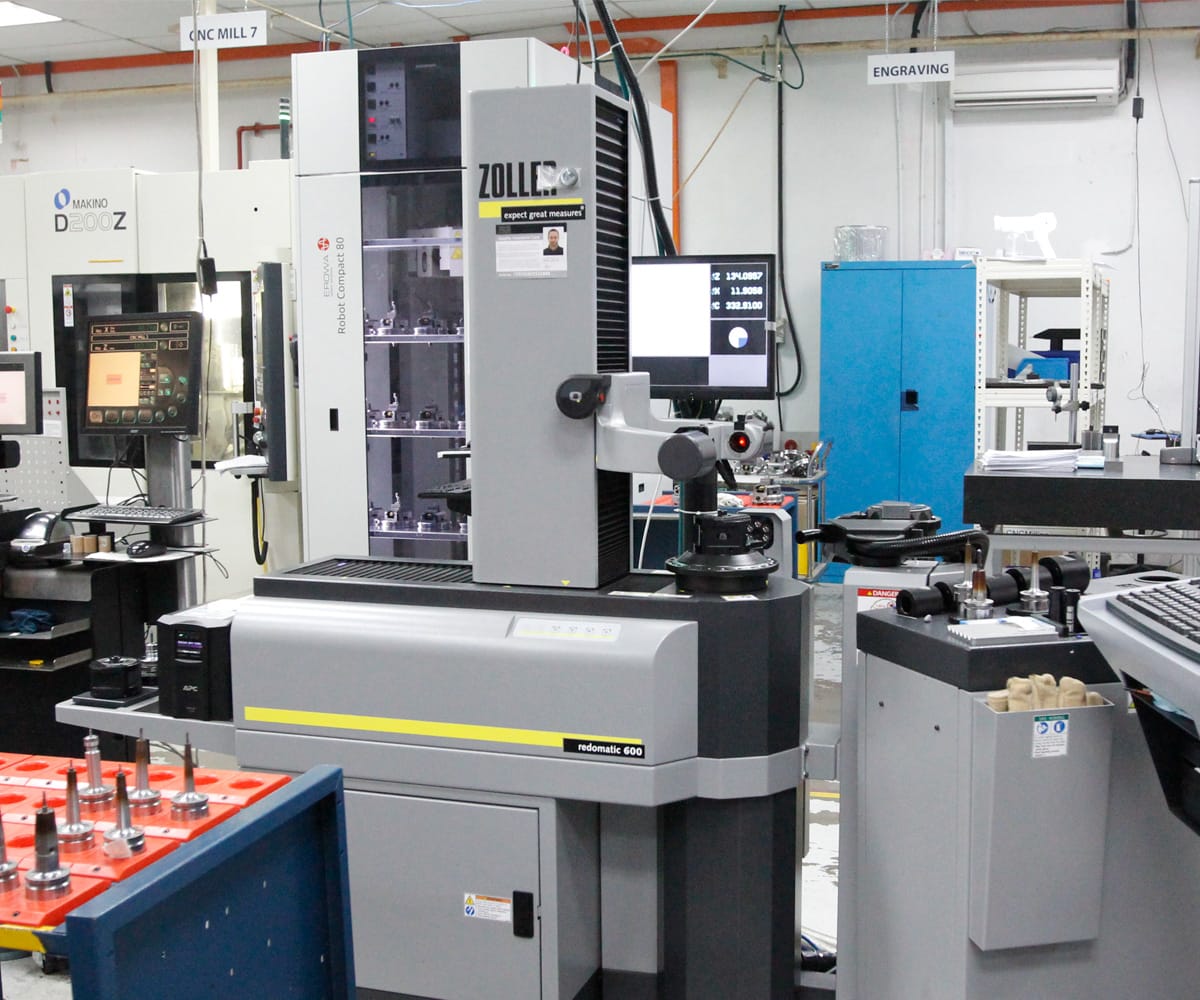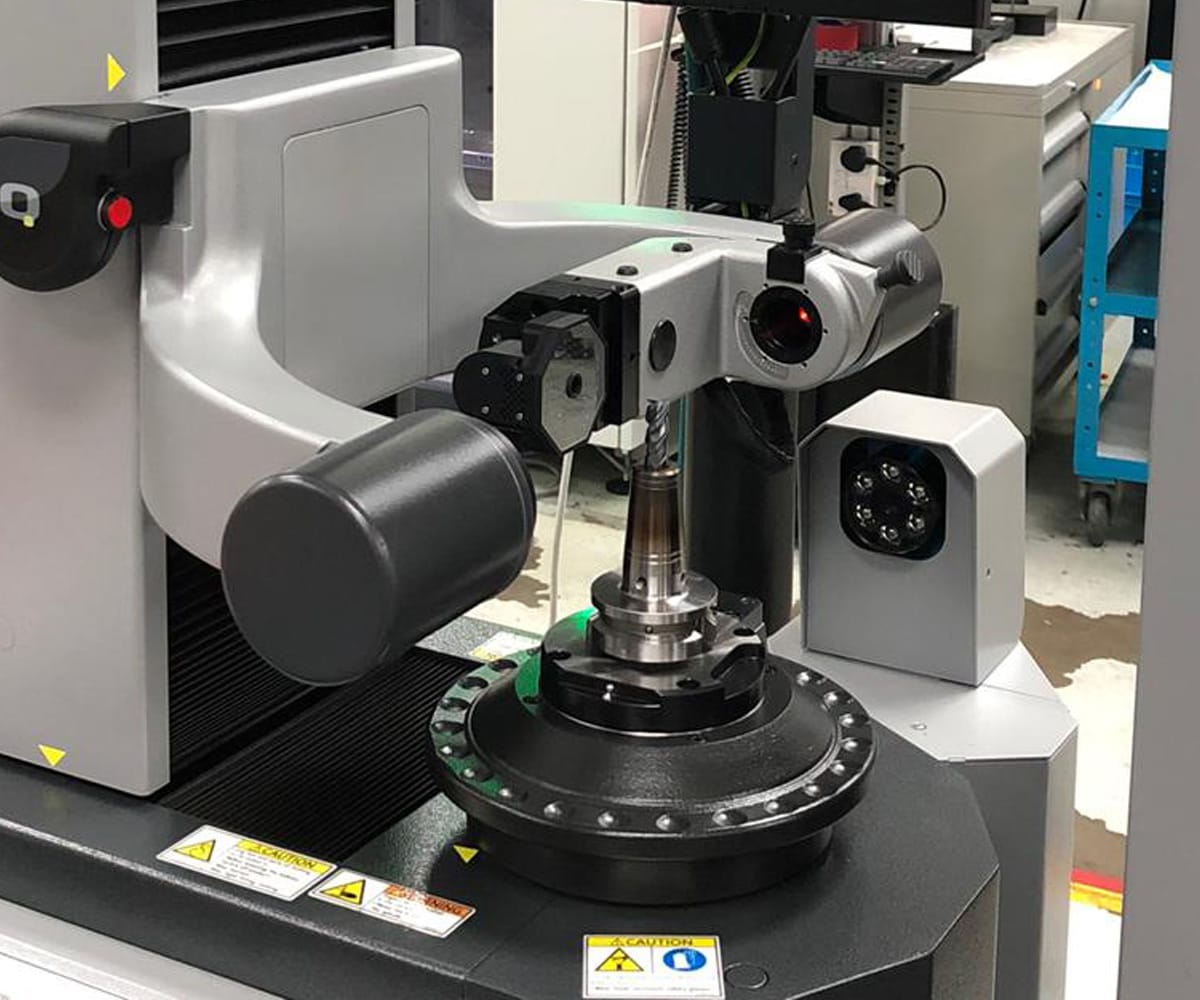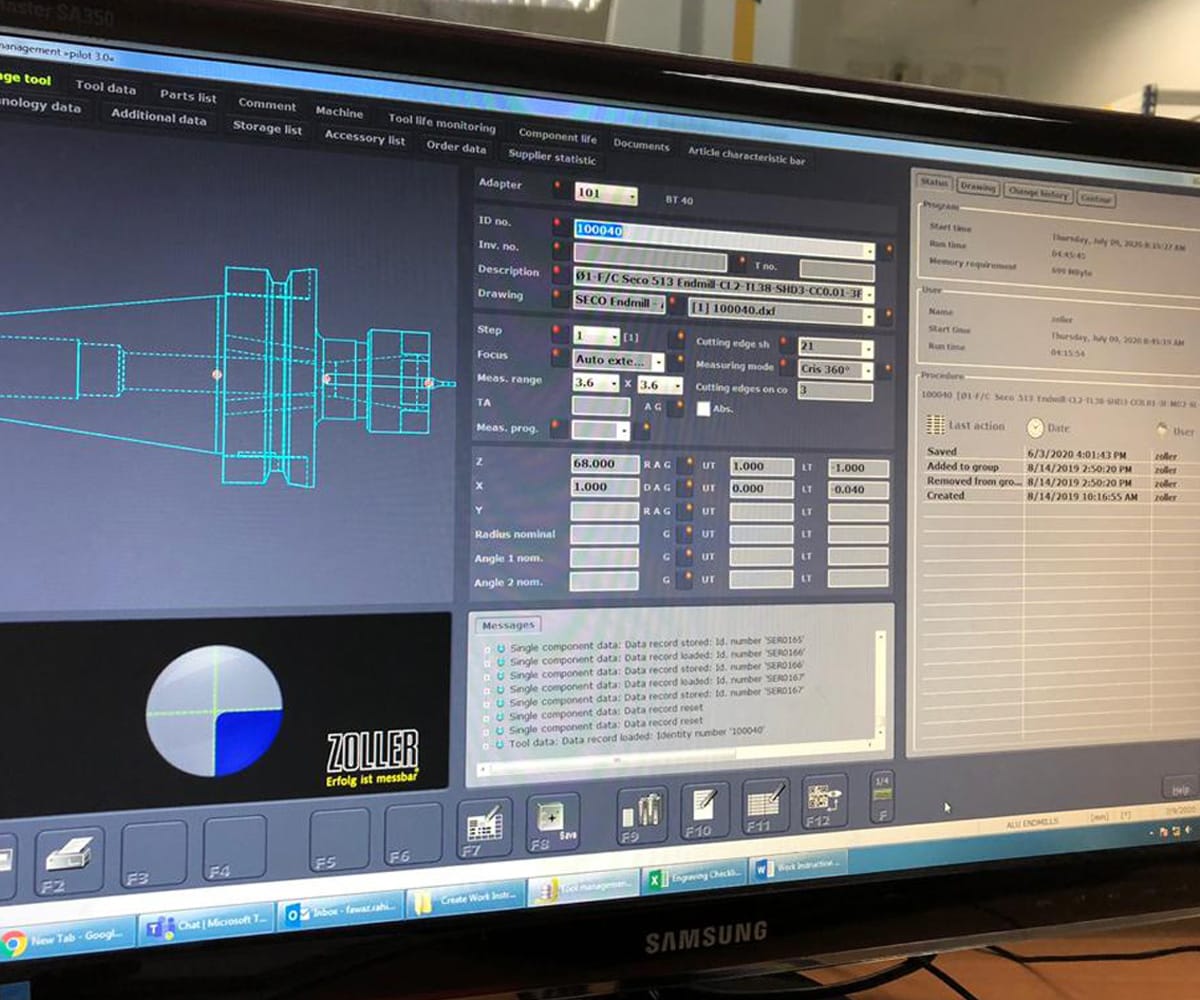 Tool Management System (TMS)
Zoller Smart Tool Management System (TMS) Solutions for Tool Preparation and Tool Data Management for the purpose of enhanced productivity and zero errors.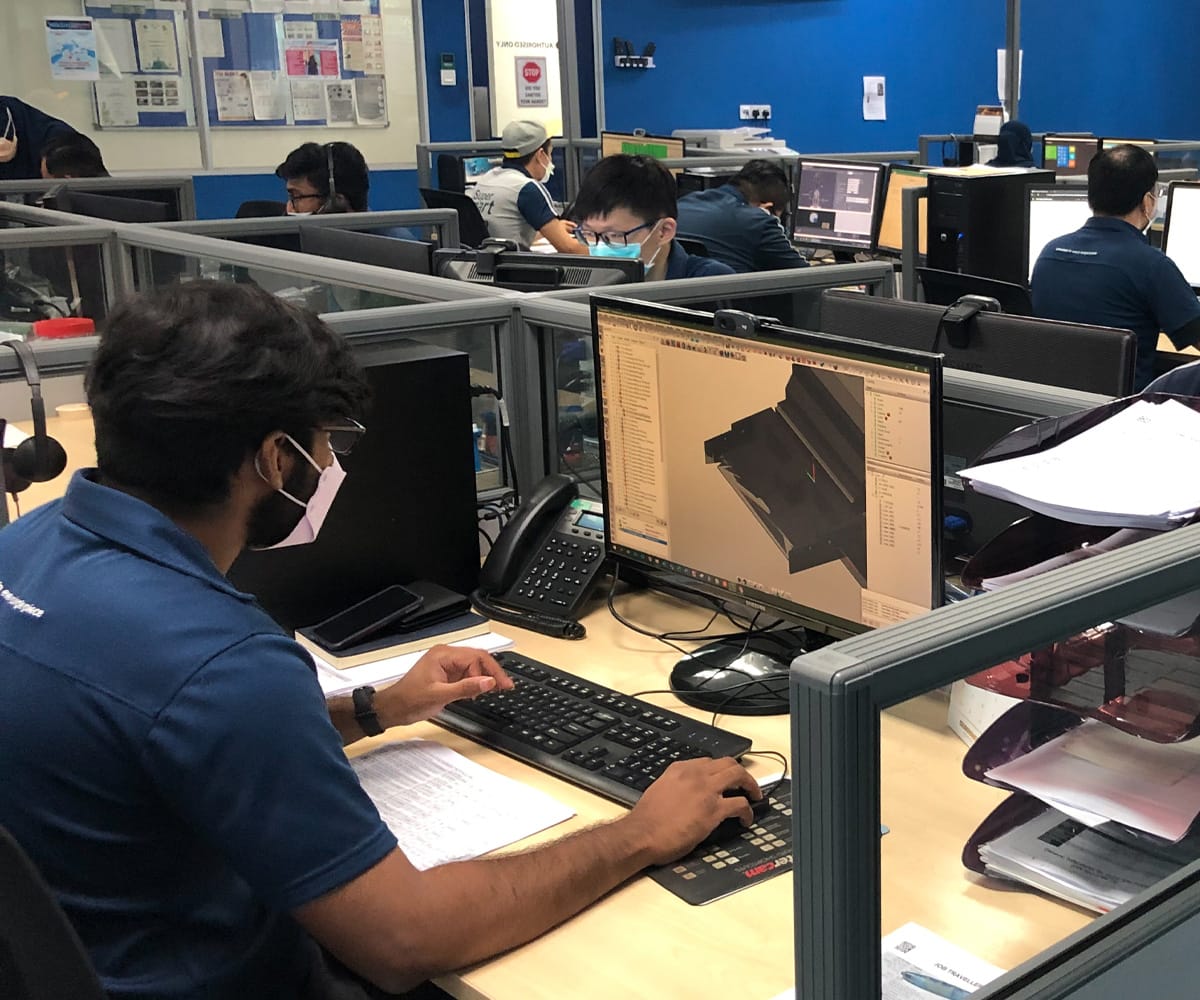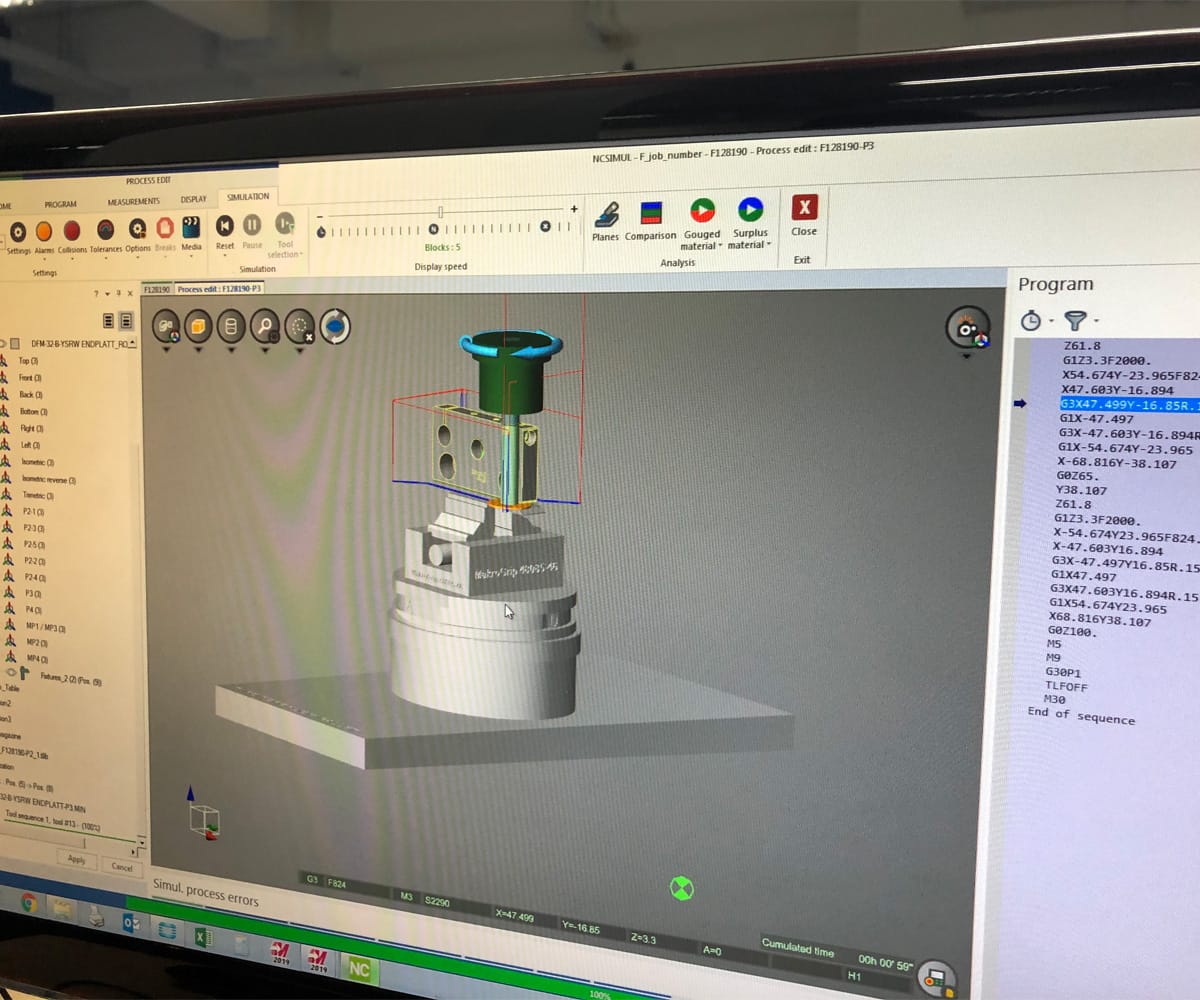 CADCAM & Digital Twin
Hypermill CAM software and Virtual Machine (digital twin technology) are used to simulate CNC milling and lathe machining in order to test and optimise cutting strategy with zero risk of errors.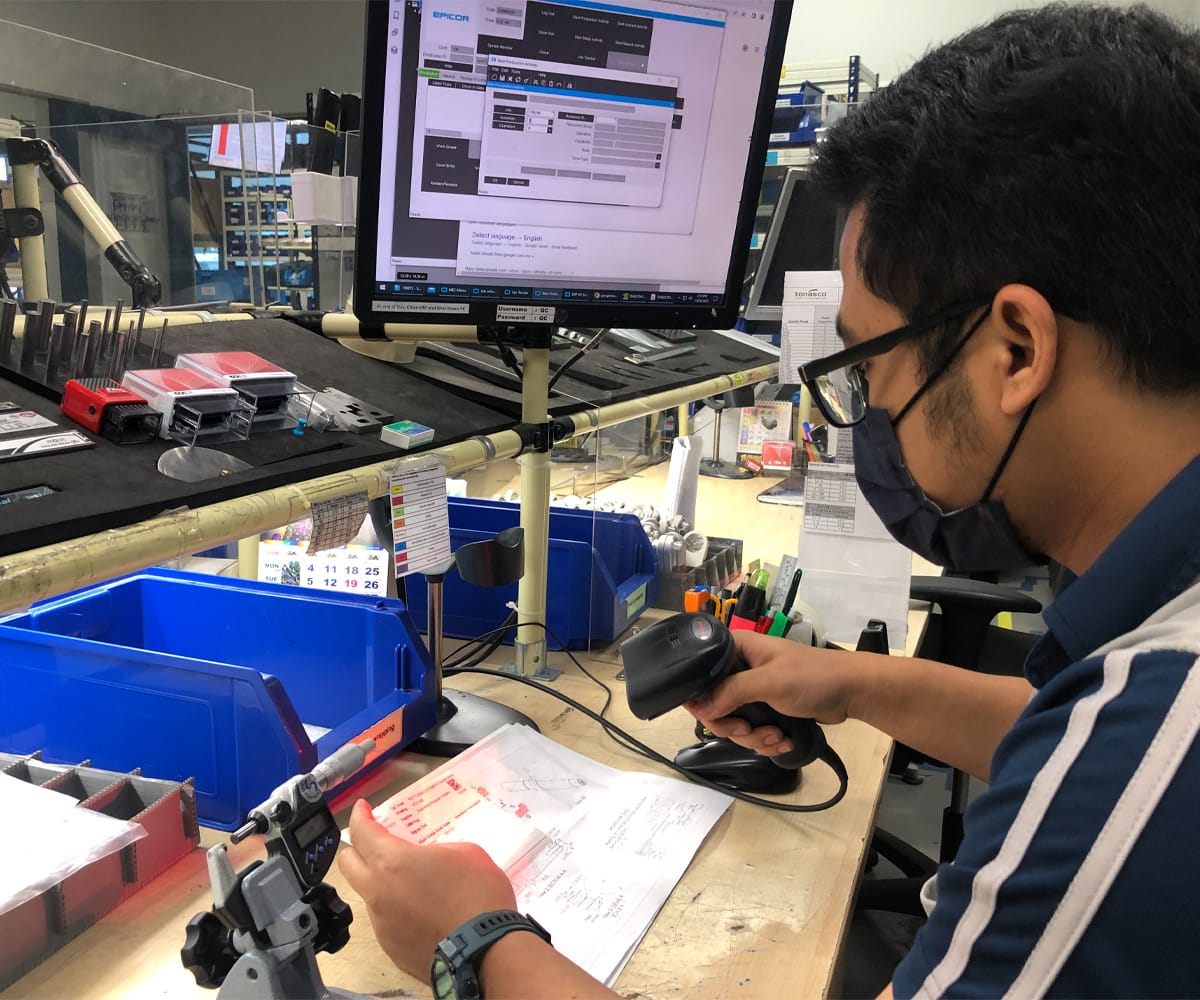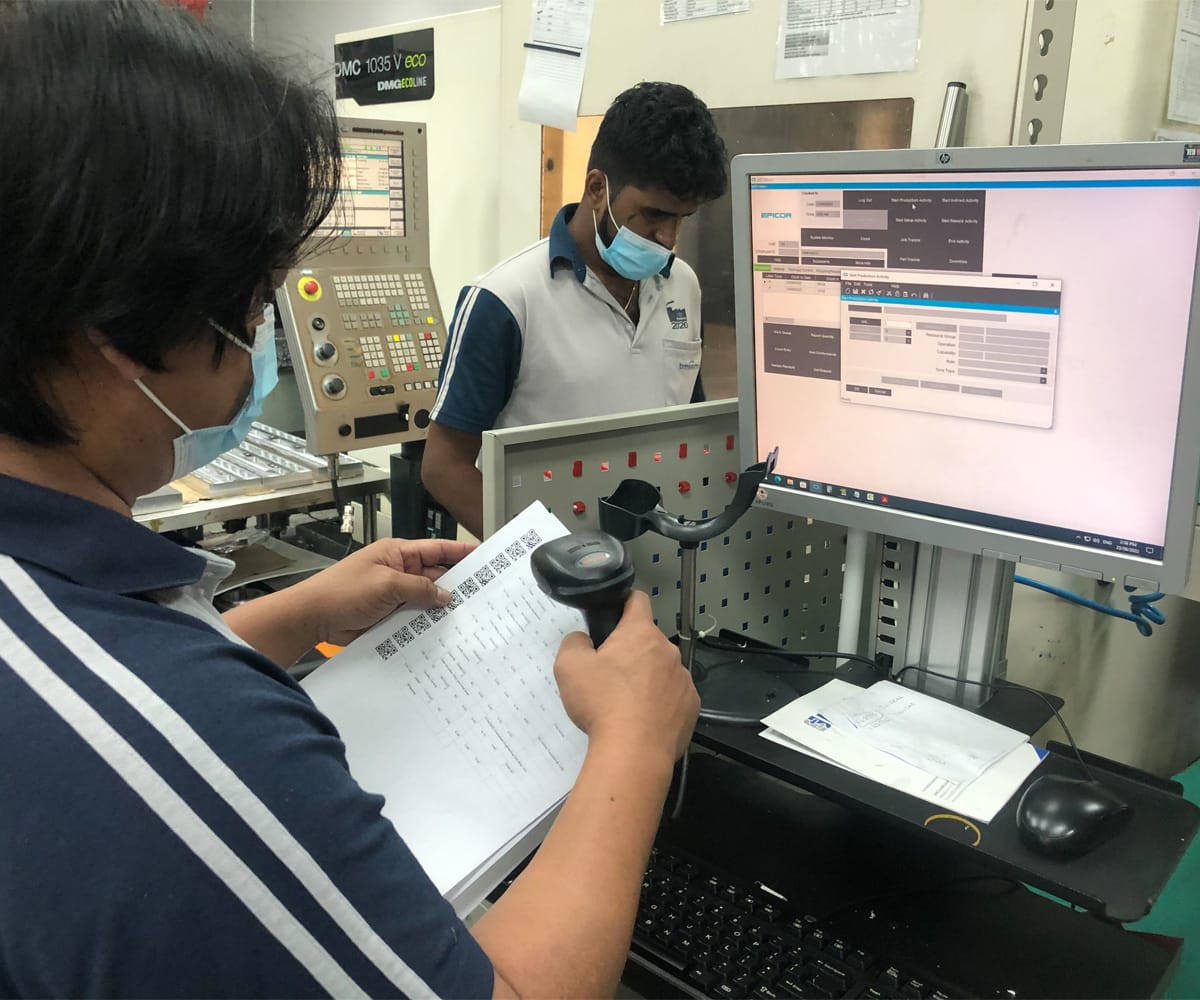 Integrated ERP System
Enterprise Resource Planning (ERP) system is integrated with Robot Job Management System (JMS), as well as bar code tracking and tracing to reduce lead time and improve quality. Business Intelligence software is linked to the ERP system to achieve real time reporting.