Tonasco

Smart Factory

Super Smart in Precision. Industry 4.0 Machining
SMART FACILITIESPrecision Machines And Equipment
From best in class 5-axis CNC Milling, to high-end Robotics, to state of the art Tool Management System, Tonasco Smart Factory is equipped with fully integrated, Industry 4.0 ready high precision machinery and equipment. Automation and robotization is our strategy for differentiated competitive advantage, to enable us to achieve best precision performance at consistent quality.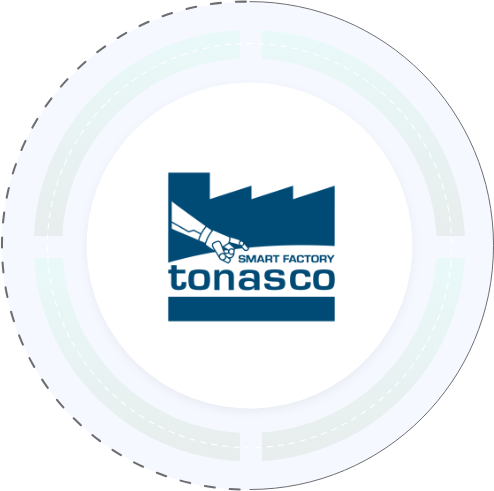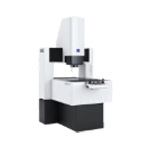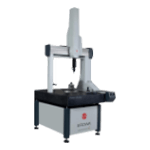 Machine Park
5-axis CNC Milling
CNC MillTurn & Lathe
Wire-EDM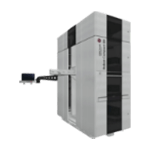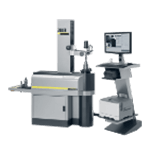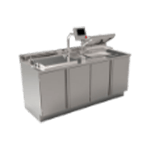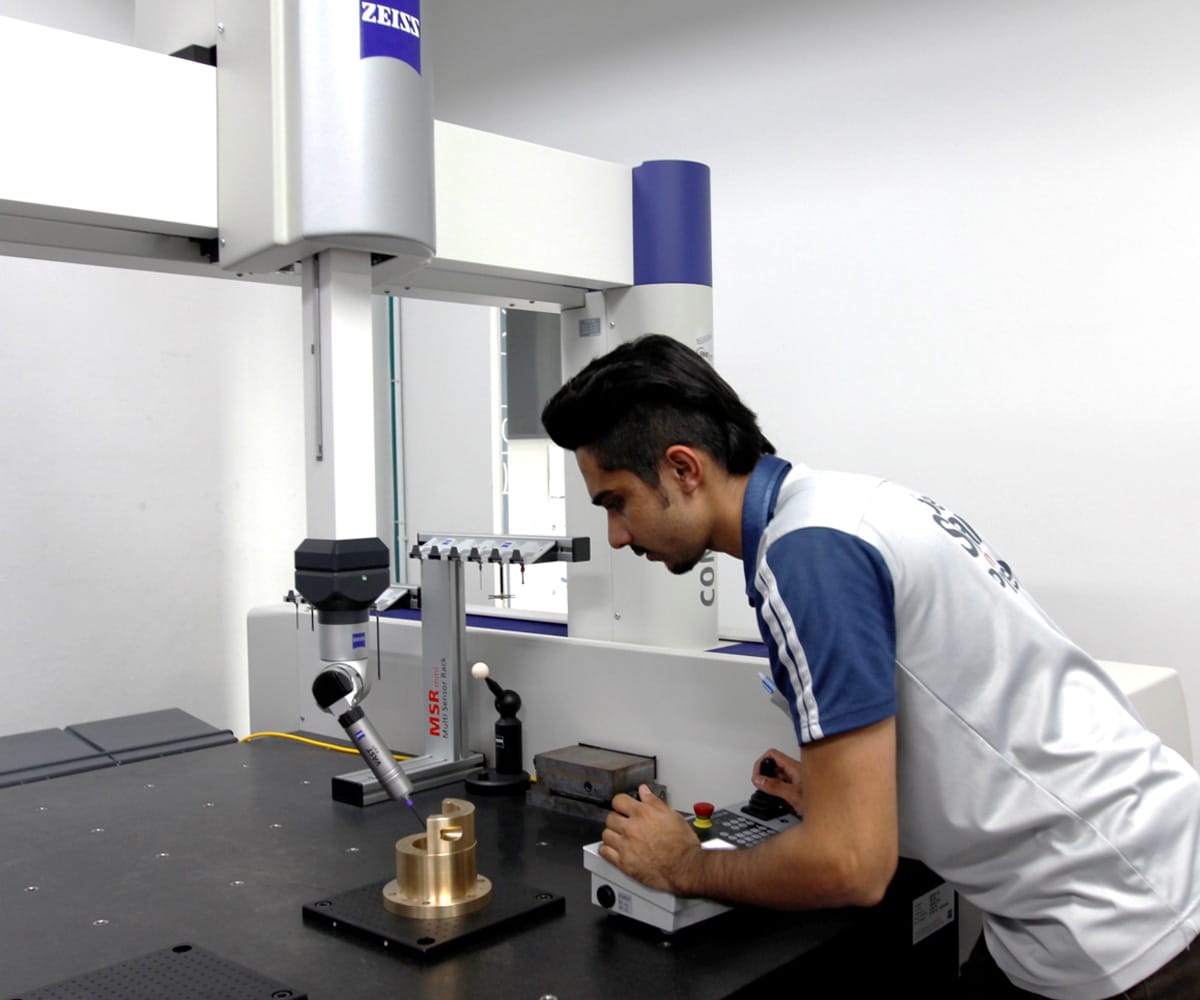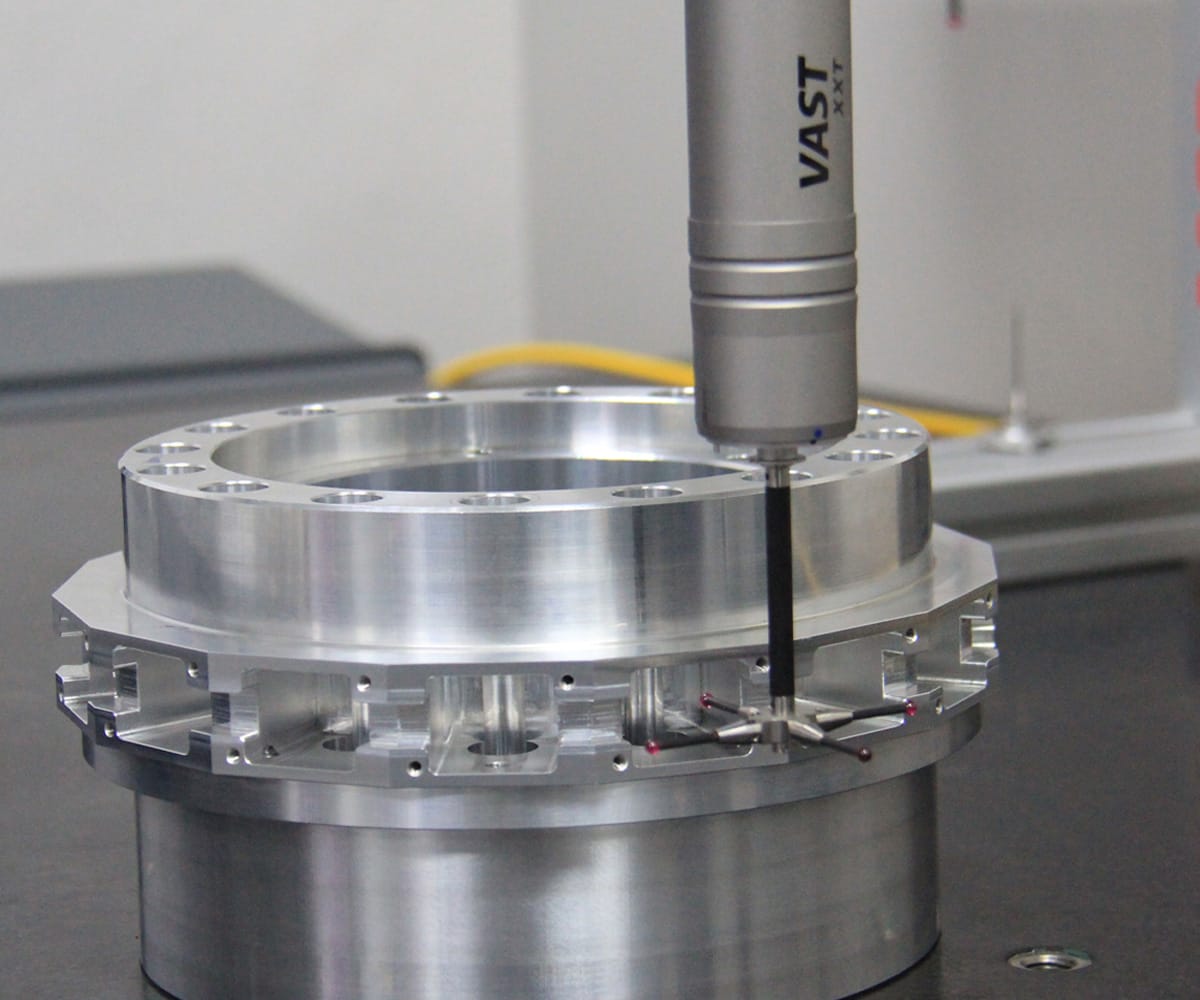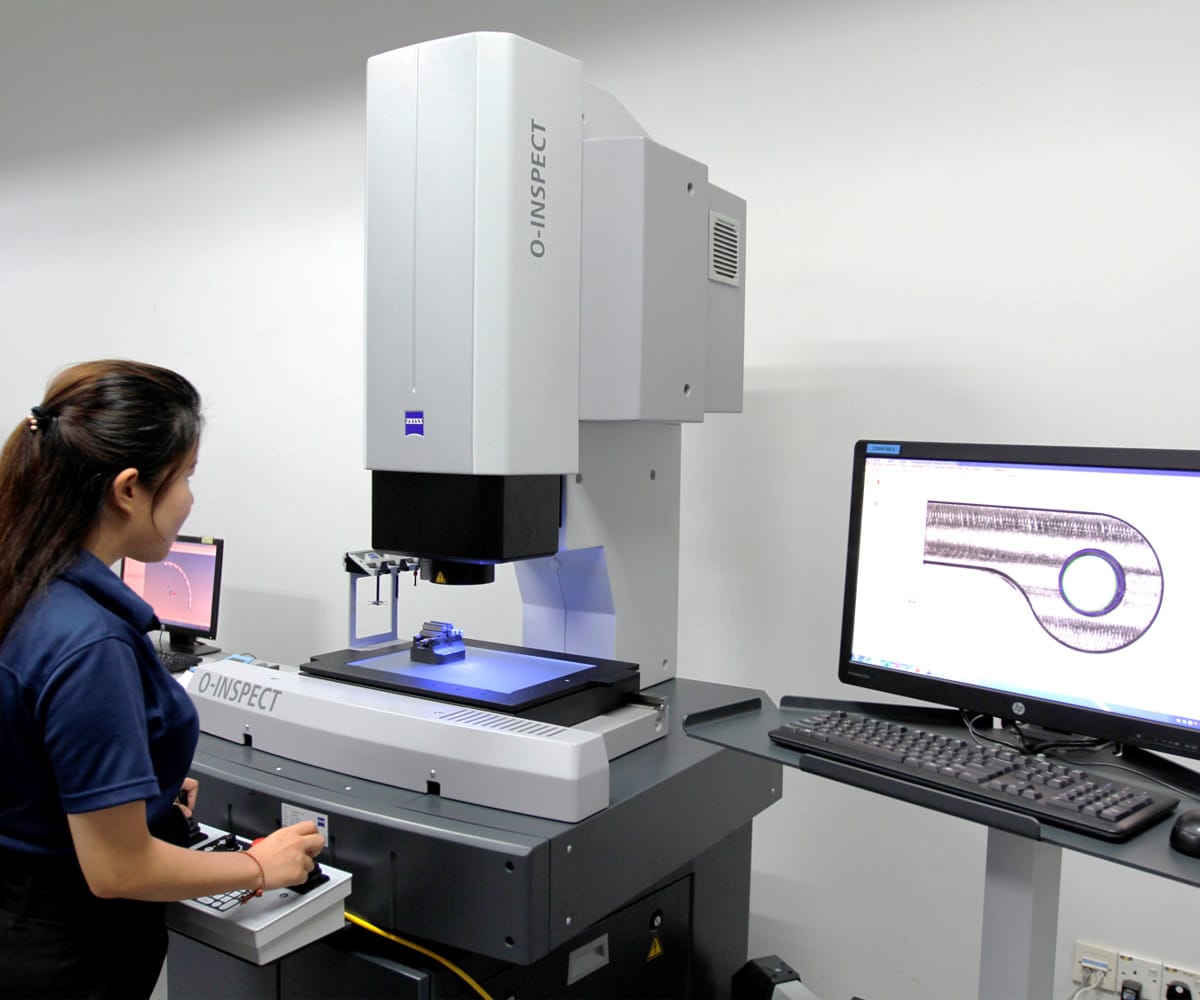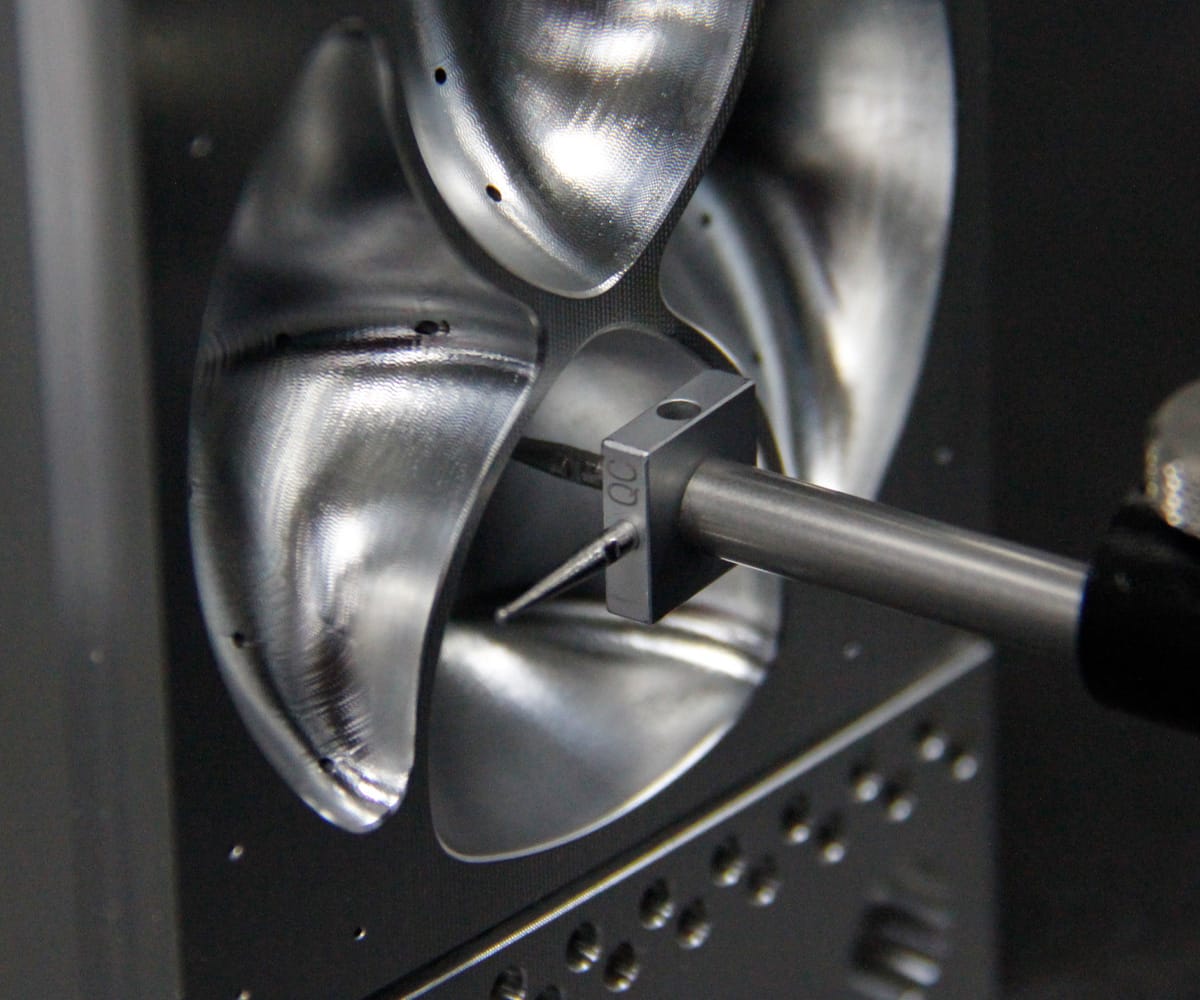 Zeiss Automated Coordinate Measuring Machine (CMM) to measure the tightest tolerances. Smart Scope for small features and tight tolerances.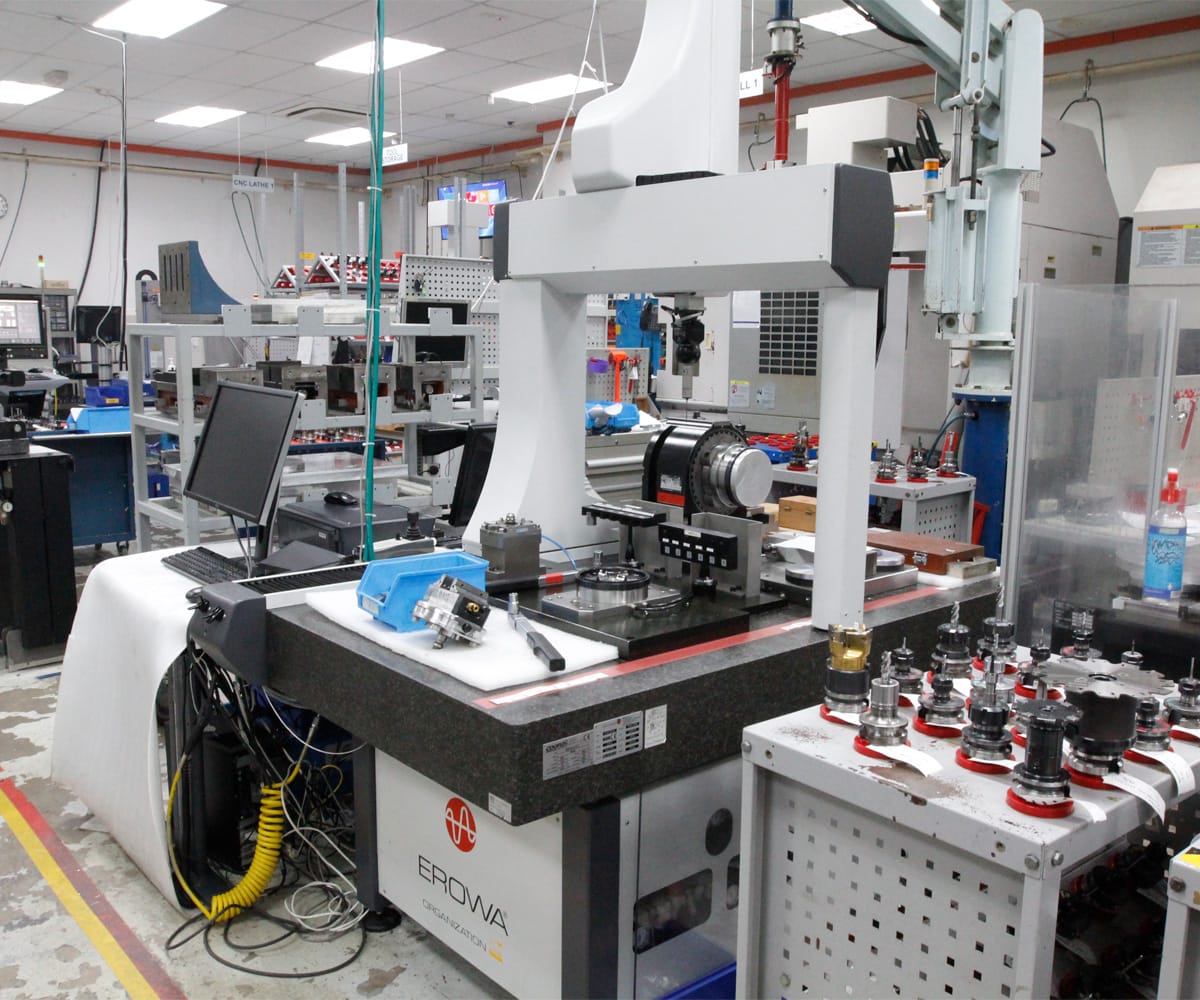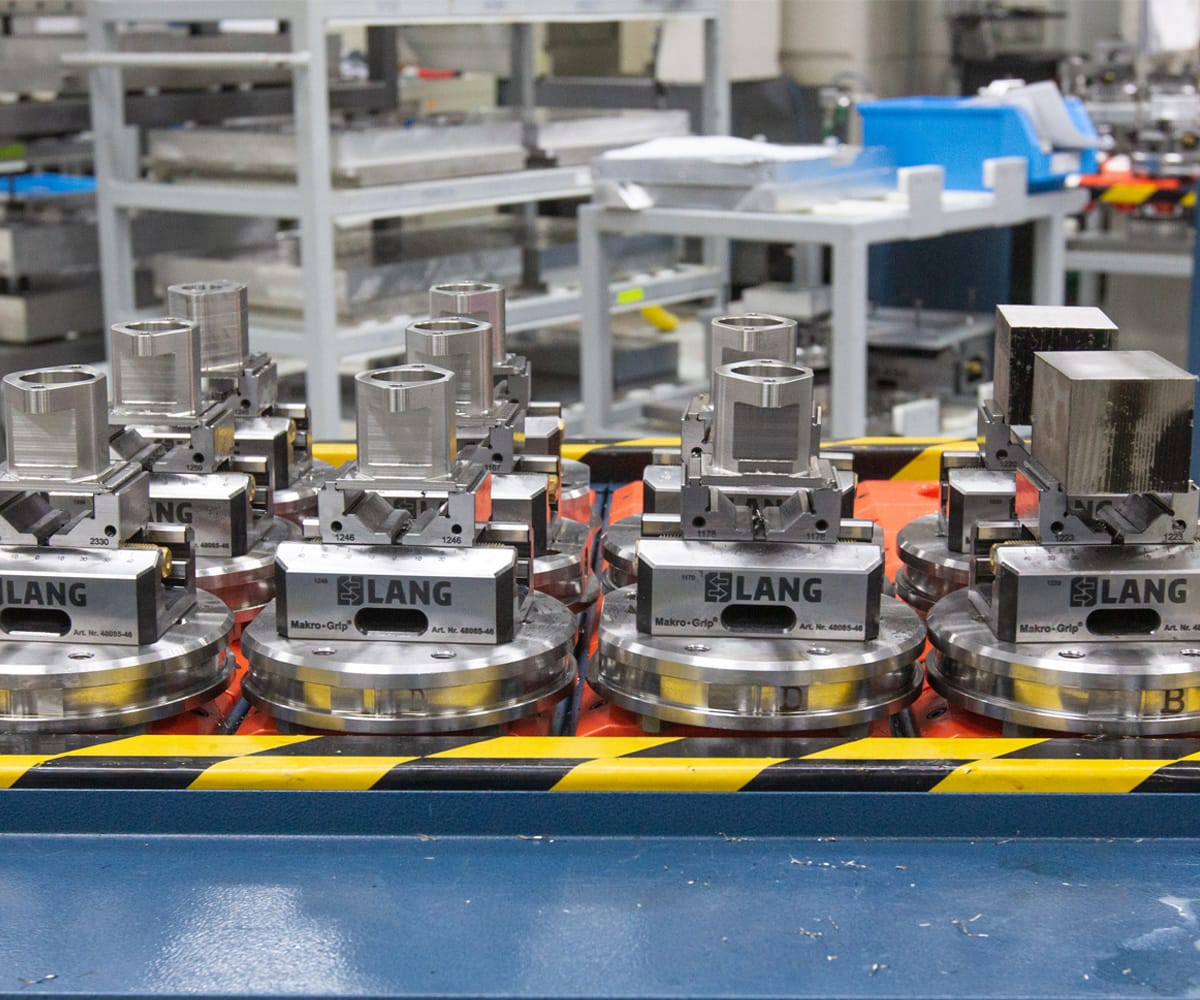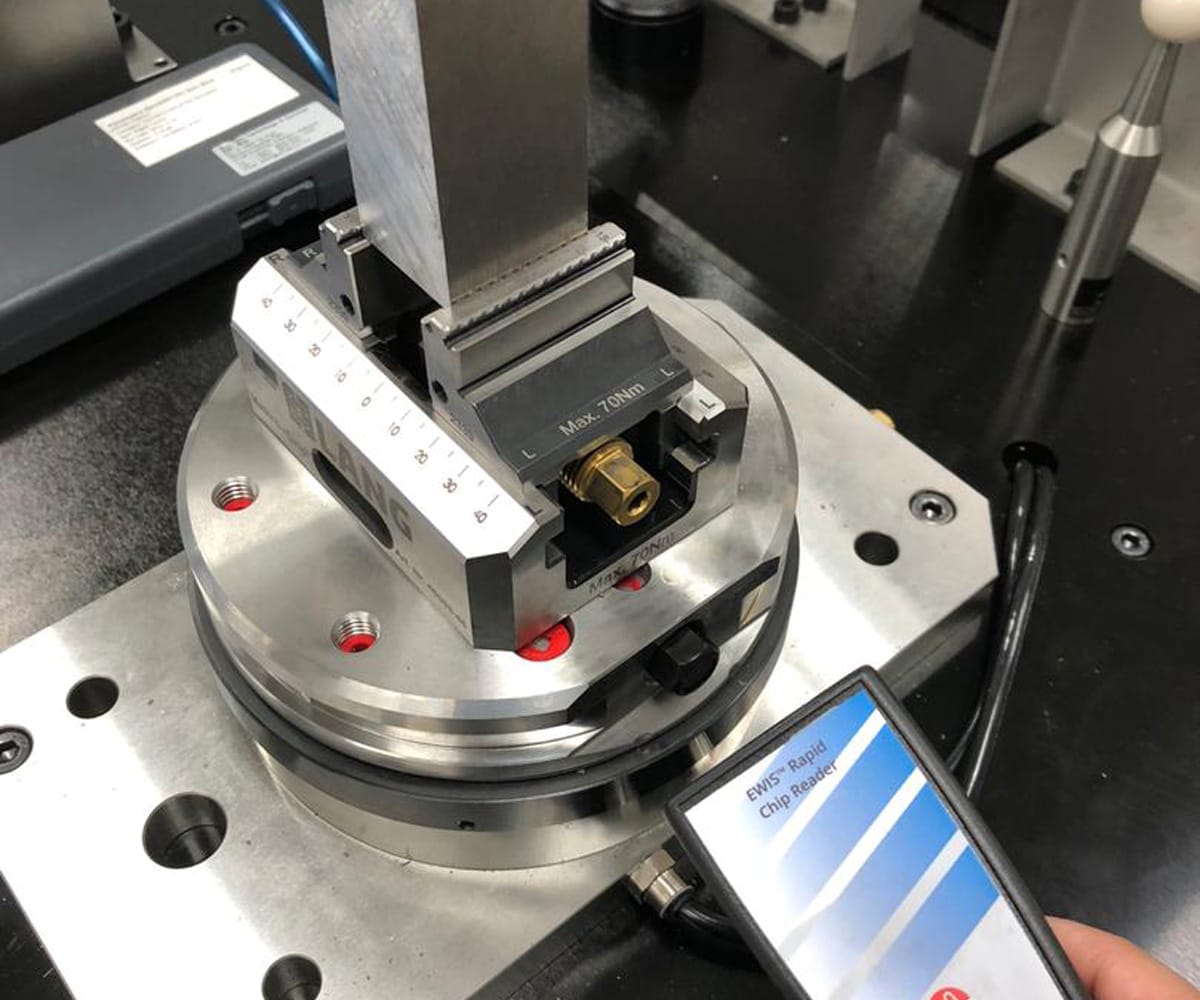 Erowa 3D preset machine with zero-point workpiece positioning for precise setup and consistent productivity.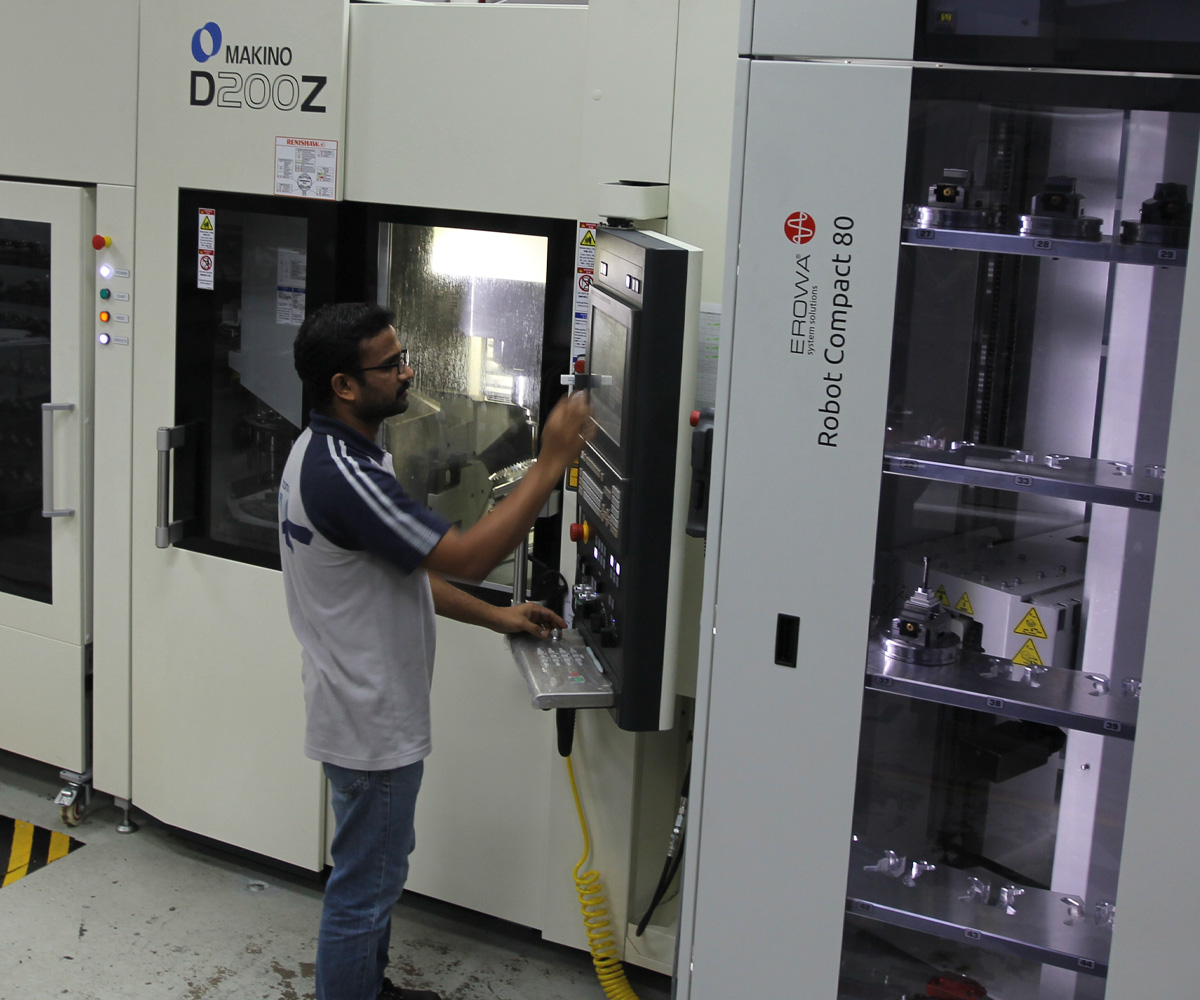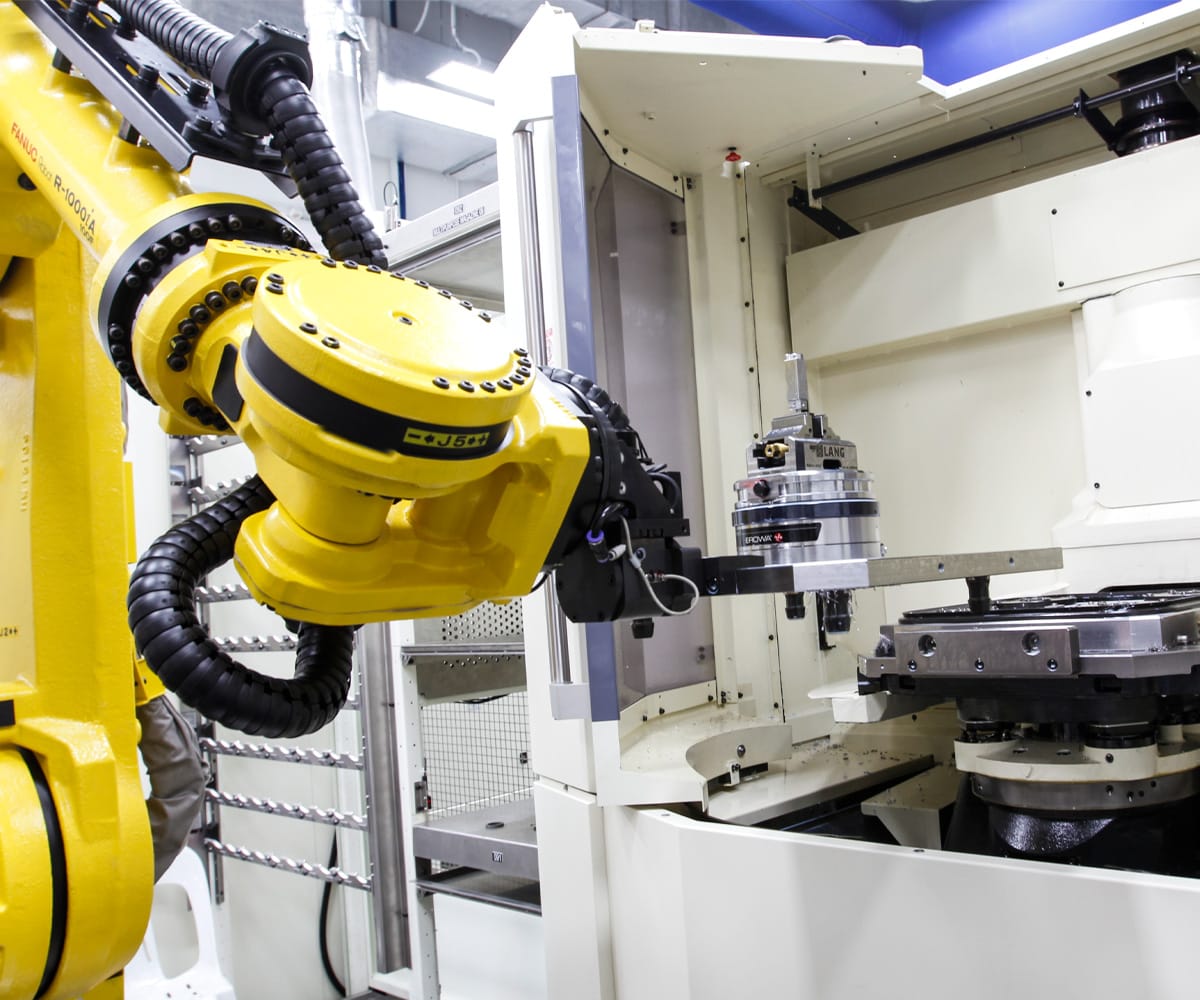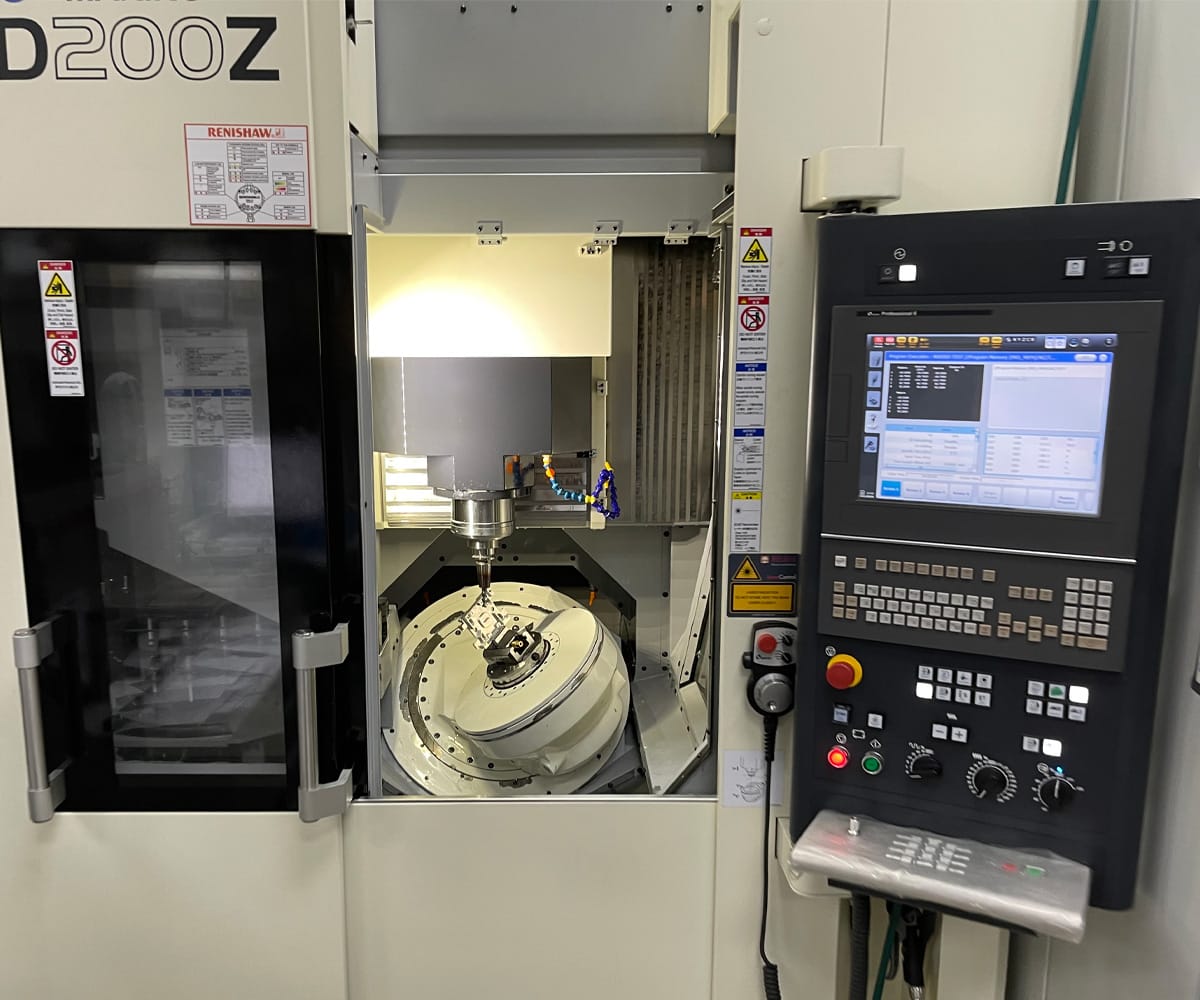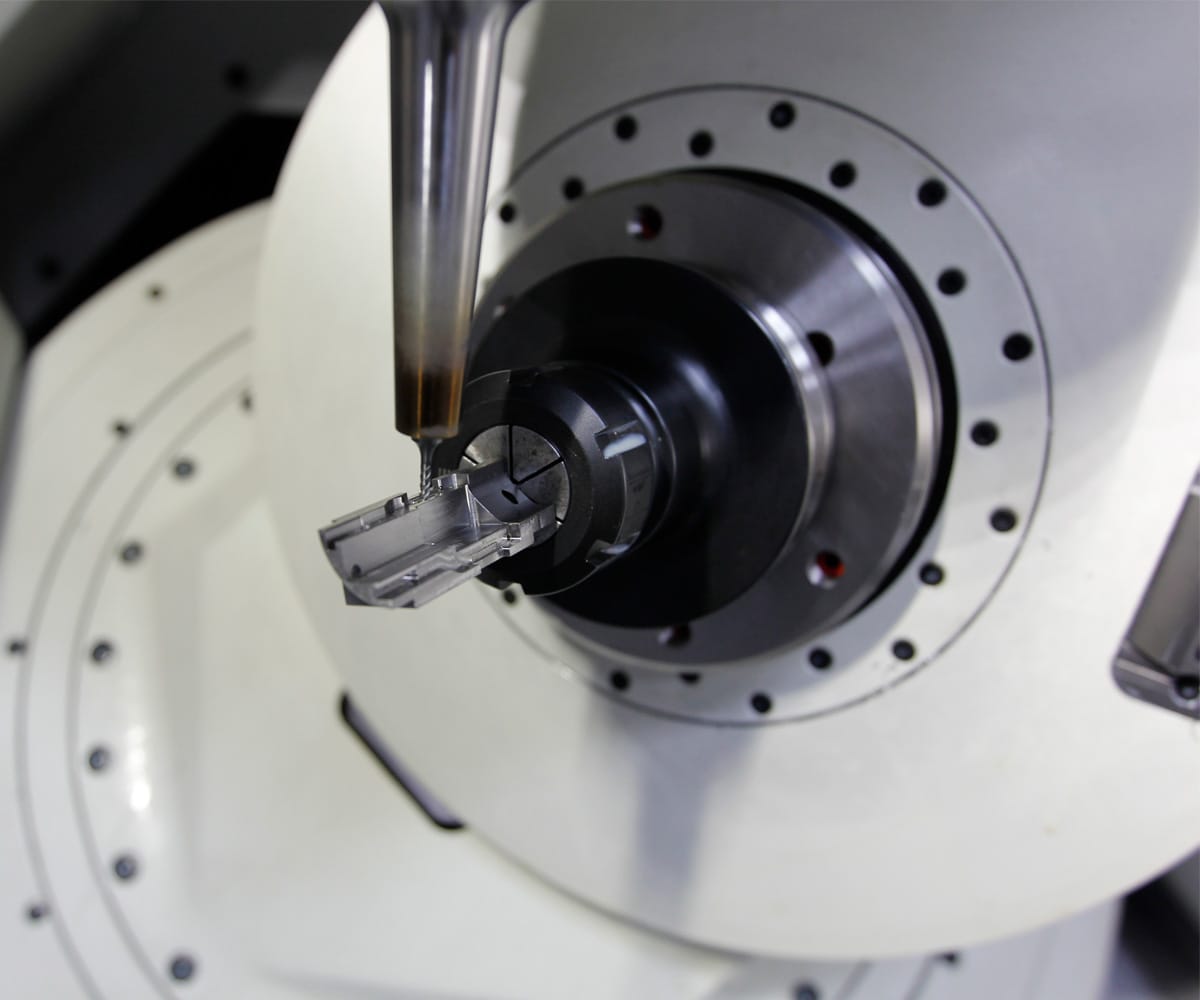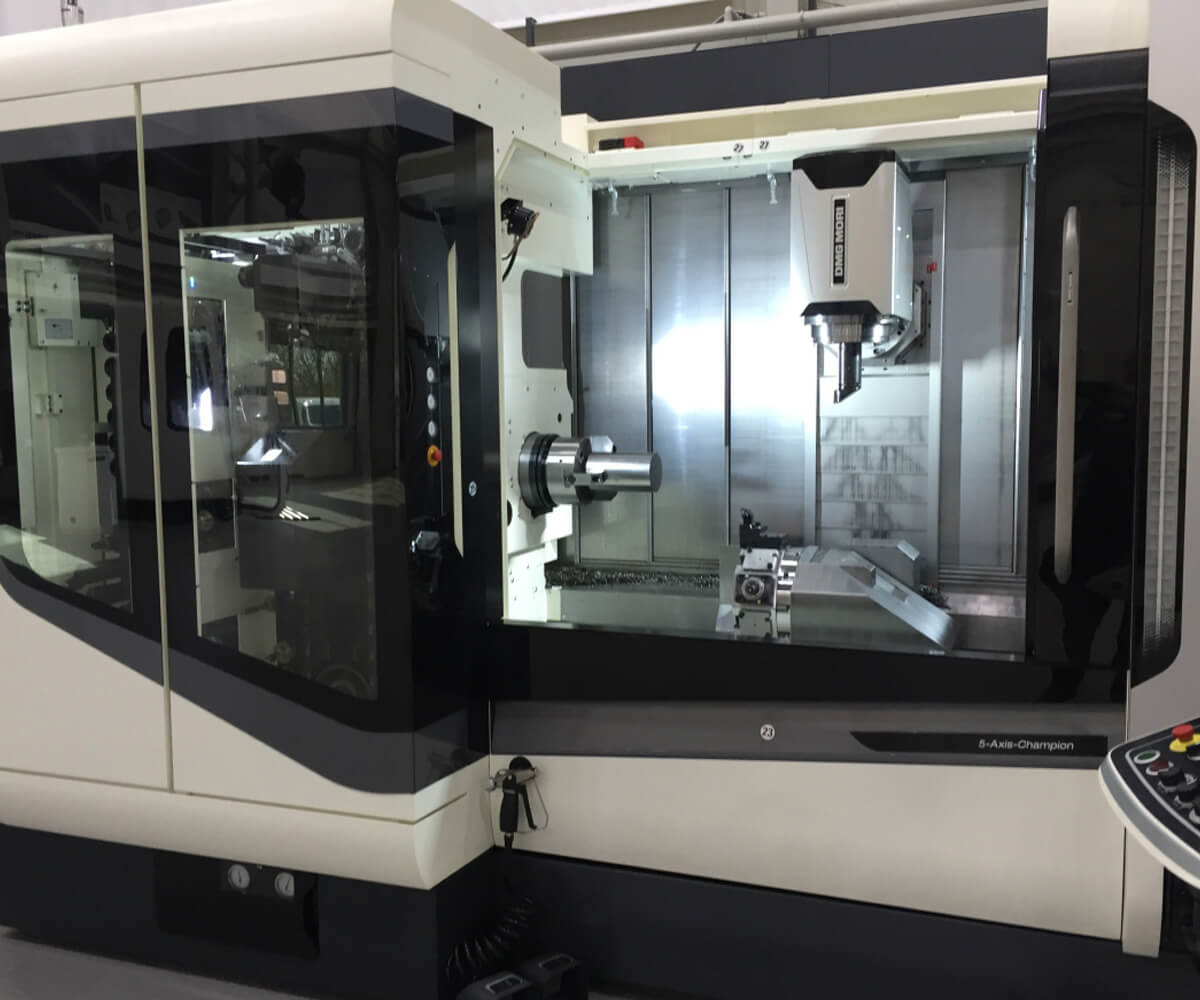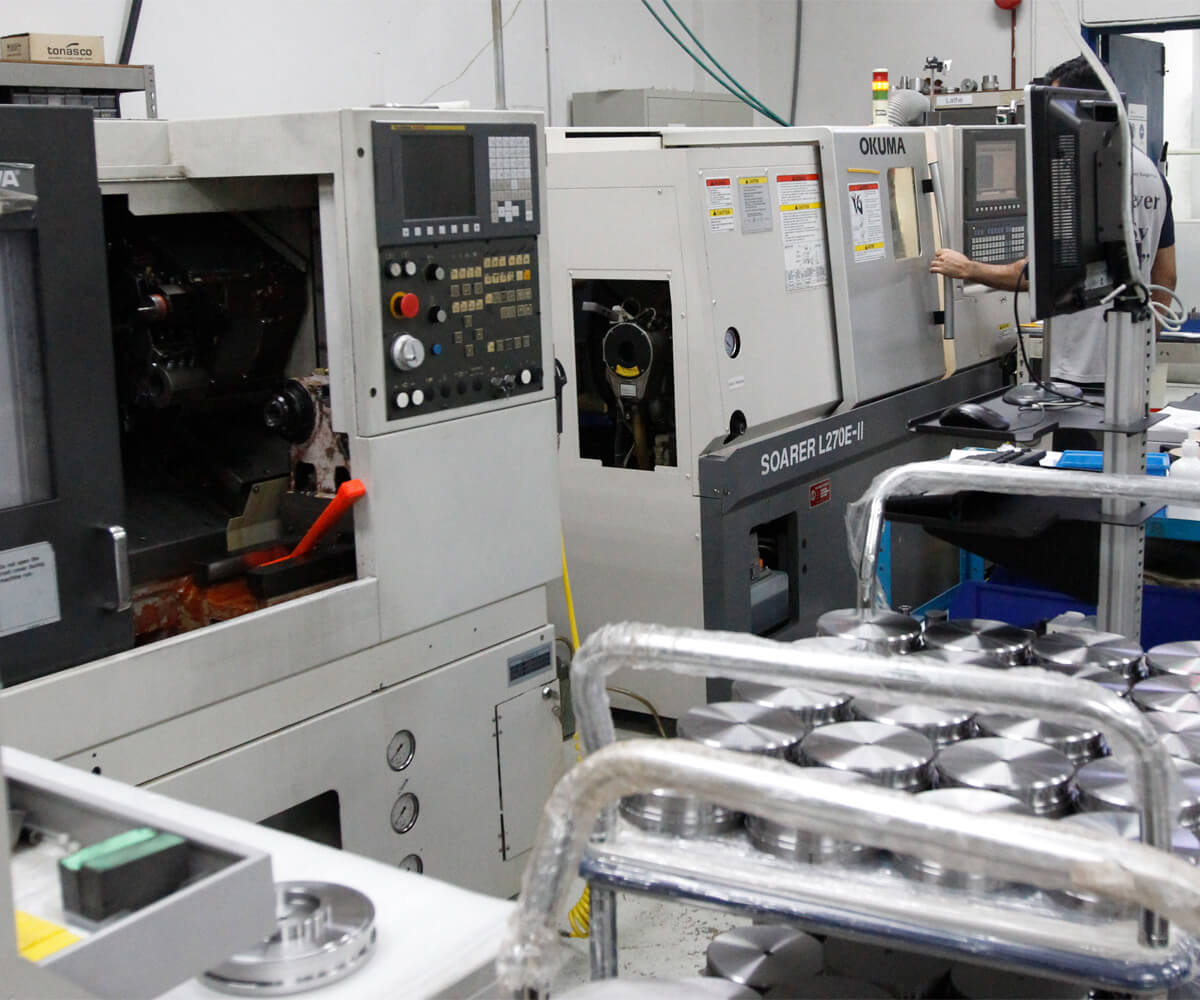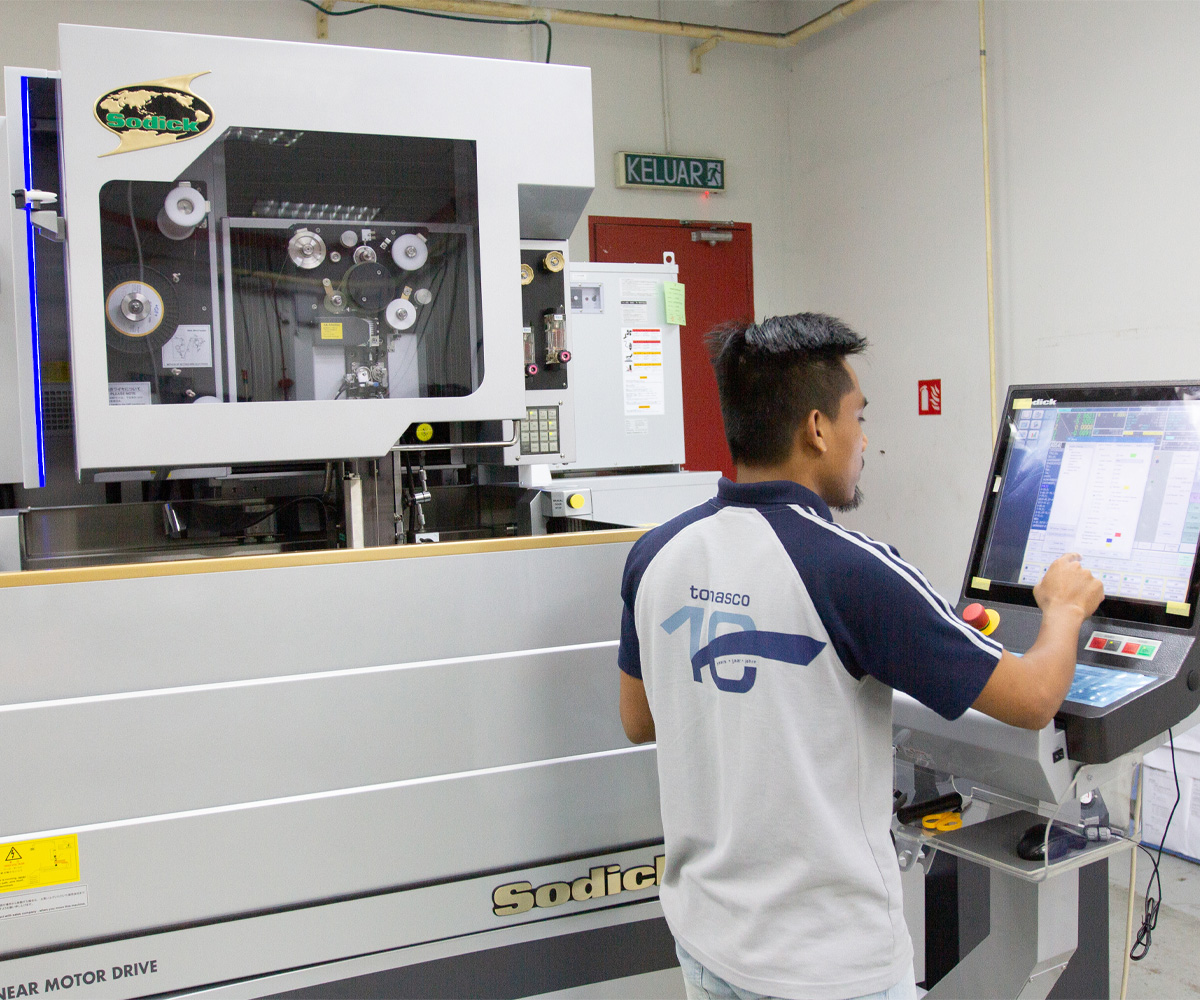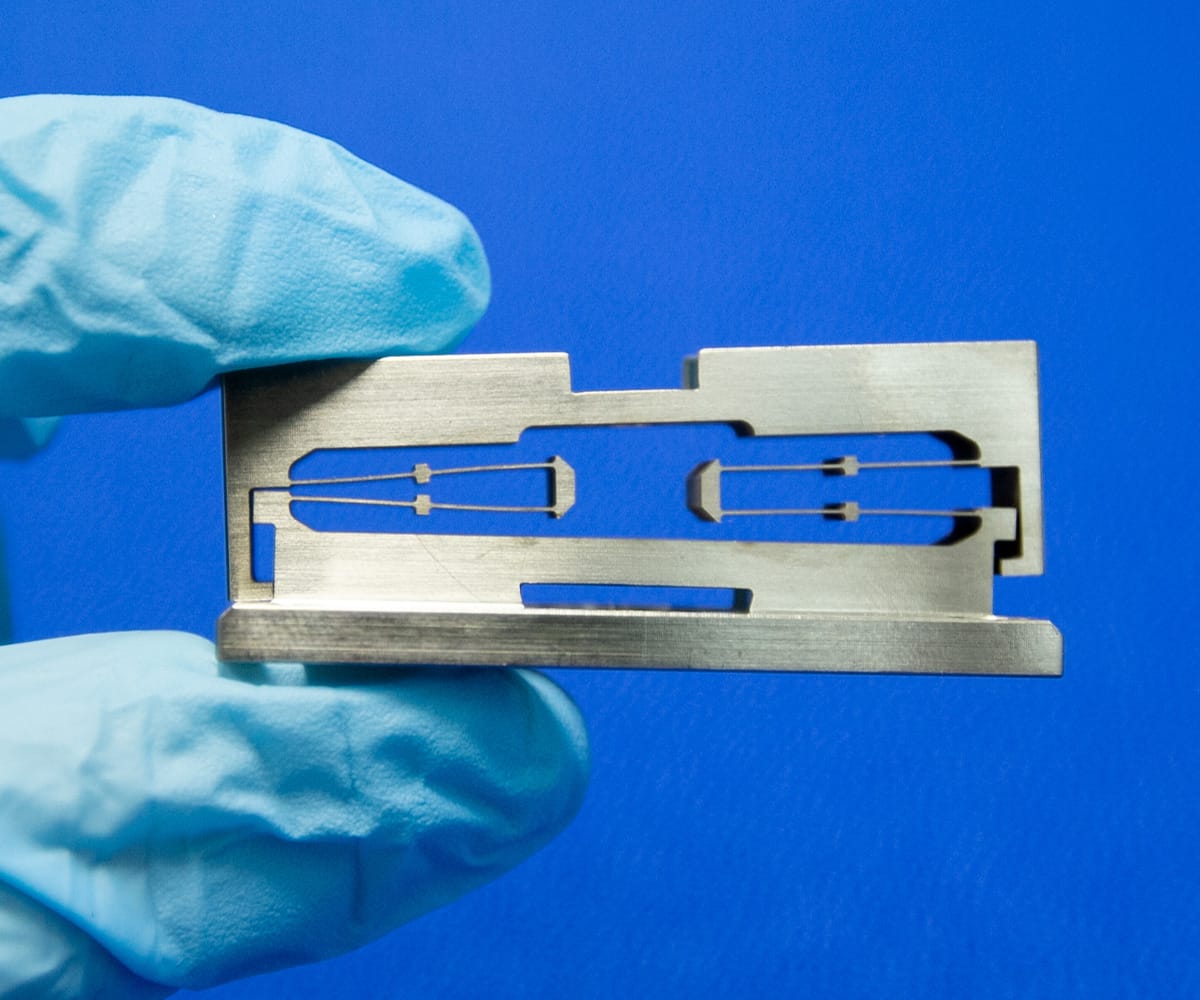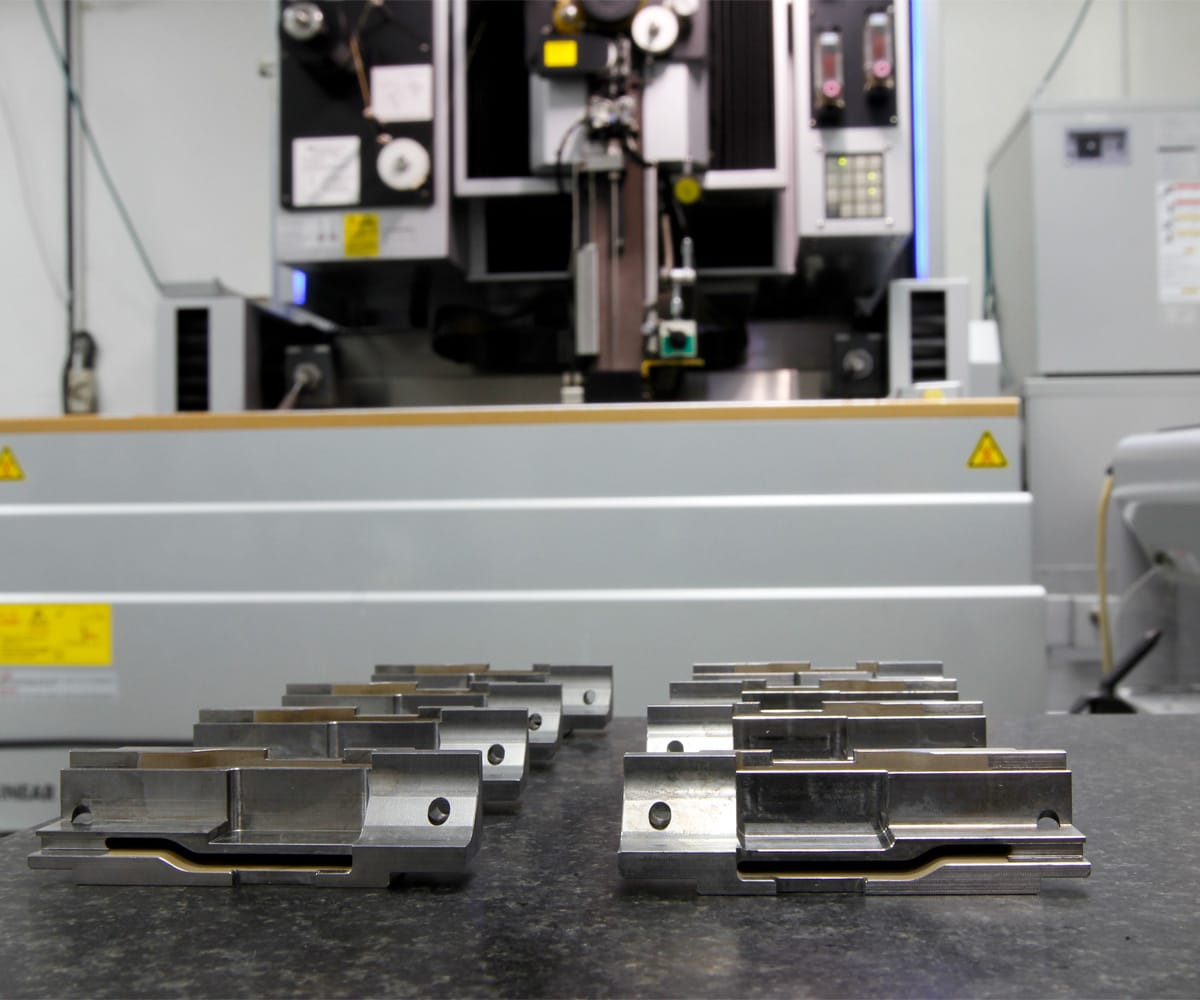 5-axis CNC Milling

CNC MillTurn & Lathe

Wire-EDM
Makino Horizontal and vertical CNC milling machines to cater for various parts sizes – from micro parts (5x5x5mm) to larger parts (Ø400x400mm). Achievable tolerances up to ±0.005/100mm. Lights-out machining capability with consistent dimensional control and surface finishing.
DMG Mori Multitasking Machining Mill-Turn Centre equipped with In-Machine Travelling Robot (IMTR).
Fully automated small series production with bar feeding system that is able to finish a product in a single setup.
(Complete installation and automation by March 2023)
Sodick Wire EDM Machine for high-precision parts and features, achieving tolerance control of ±0.002mm. We can accommodate wire size ranging from 0.07 to 0.25mm. Zero-point positioning for multiple processes in a single machine run.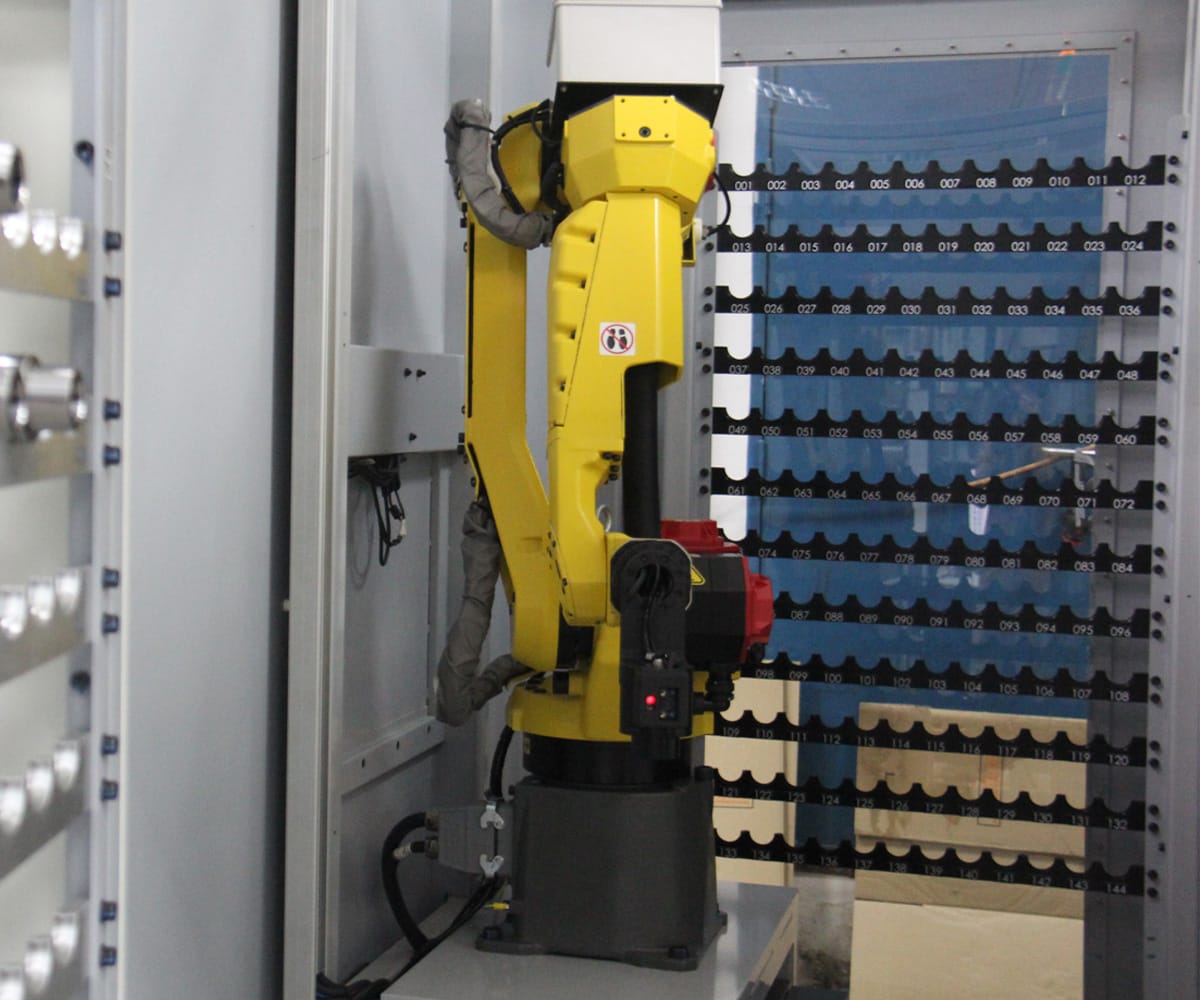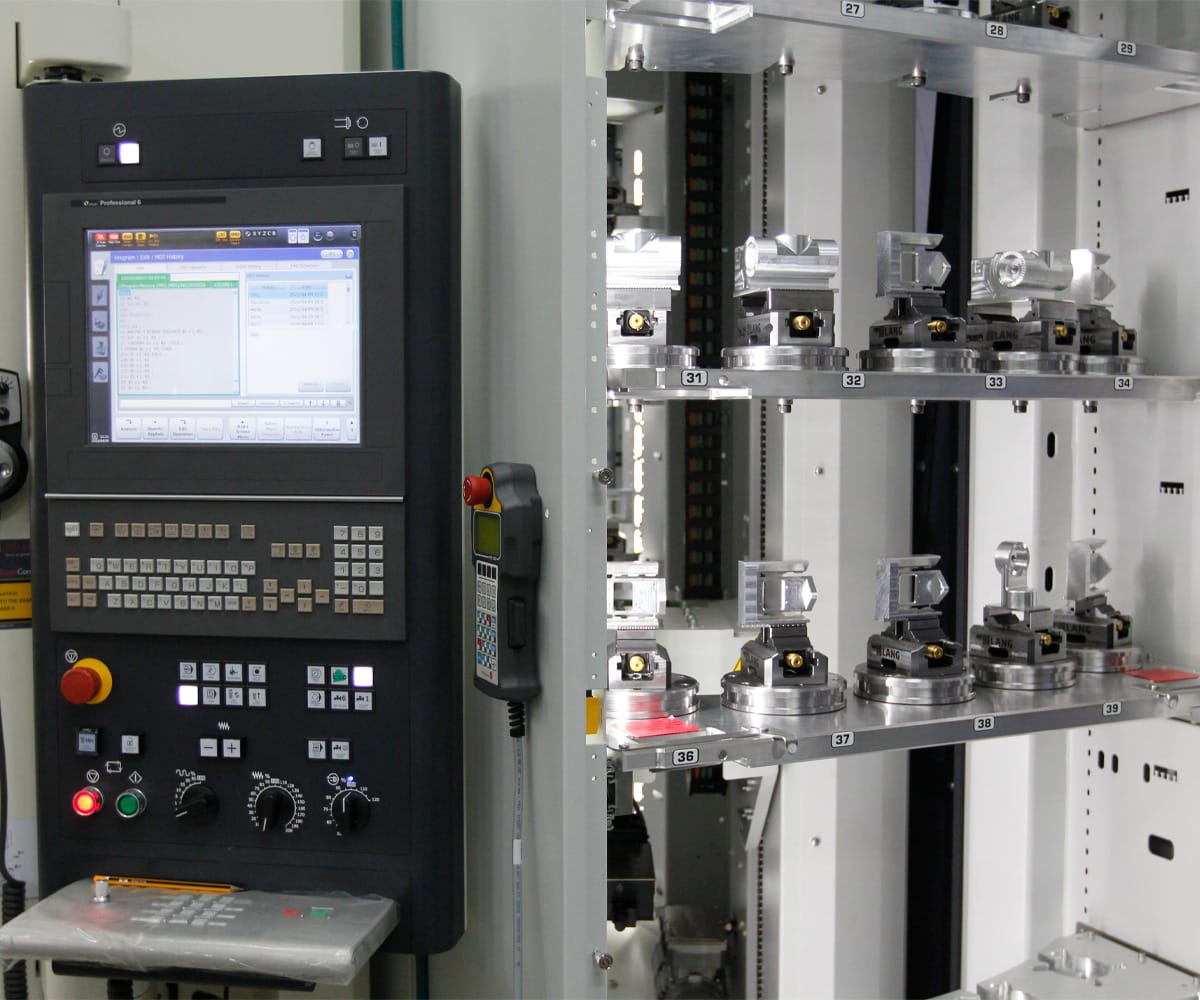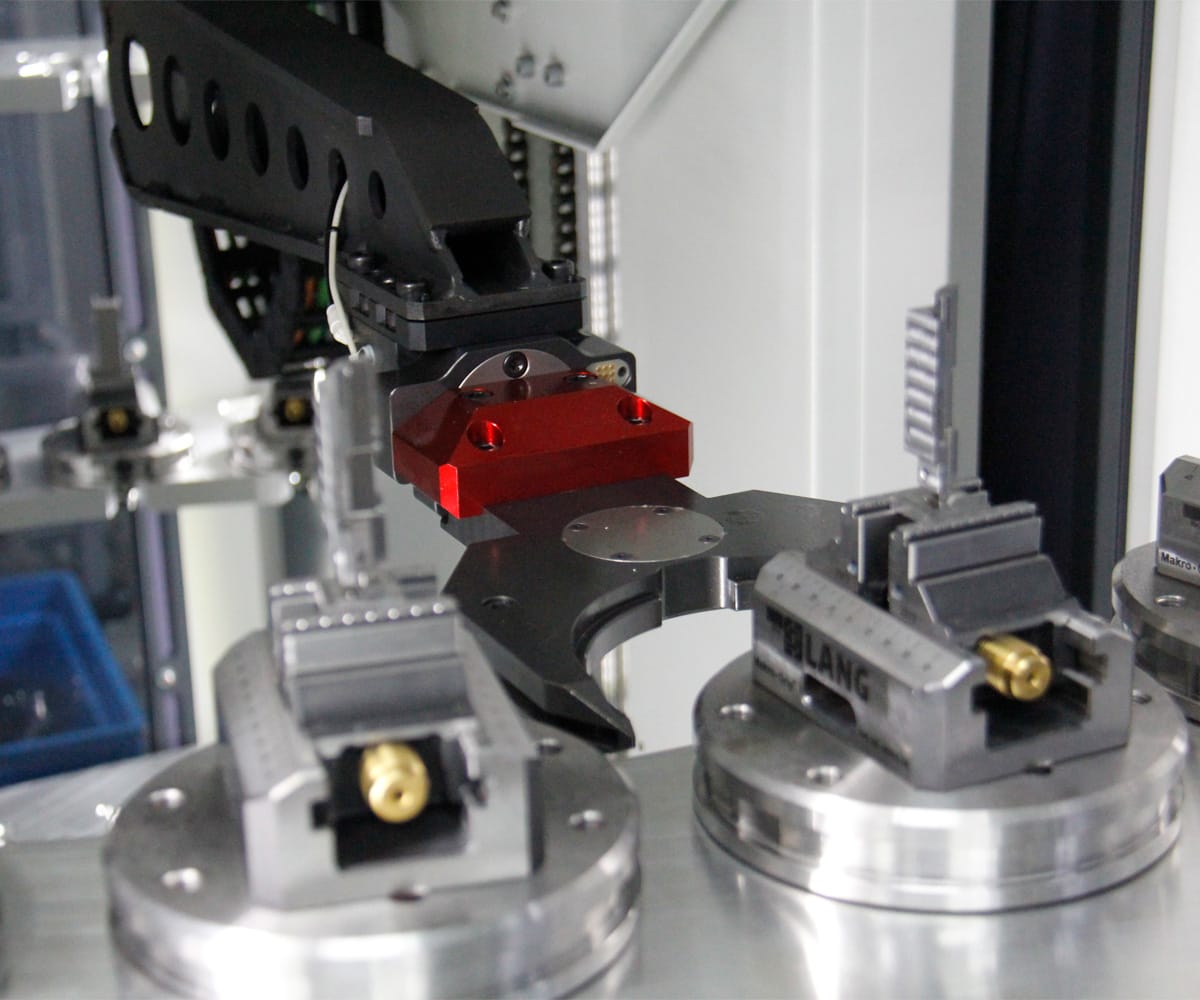 Smart Automation for unmanned workpiece and tool loading, information transfer using RFID Chip and QR Code for lights out machining. Industry 4.0 compliant with real time reporting.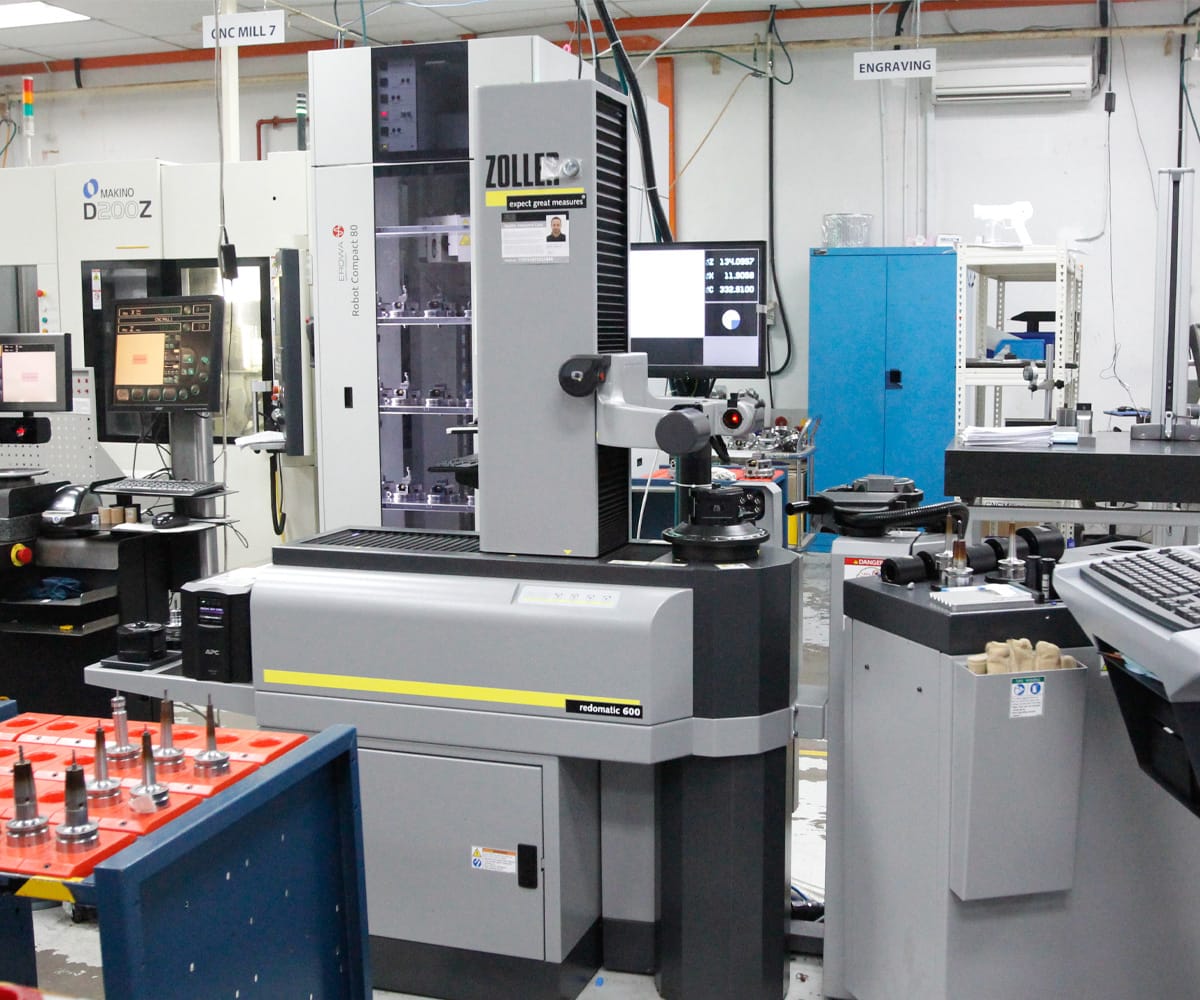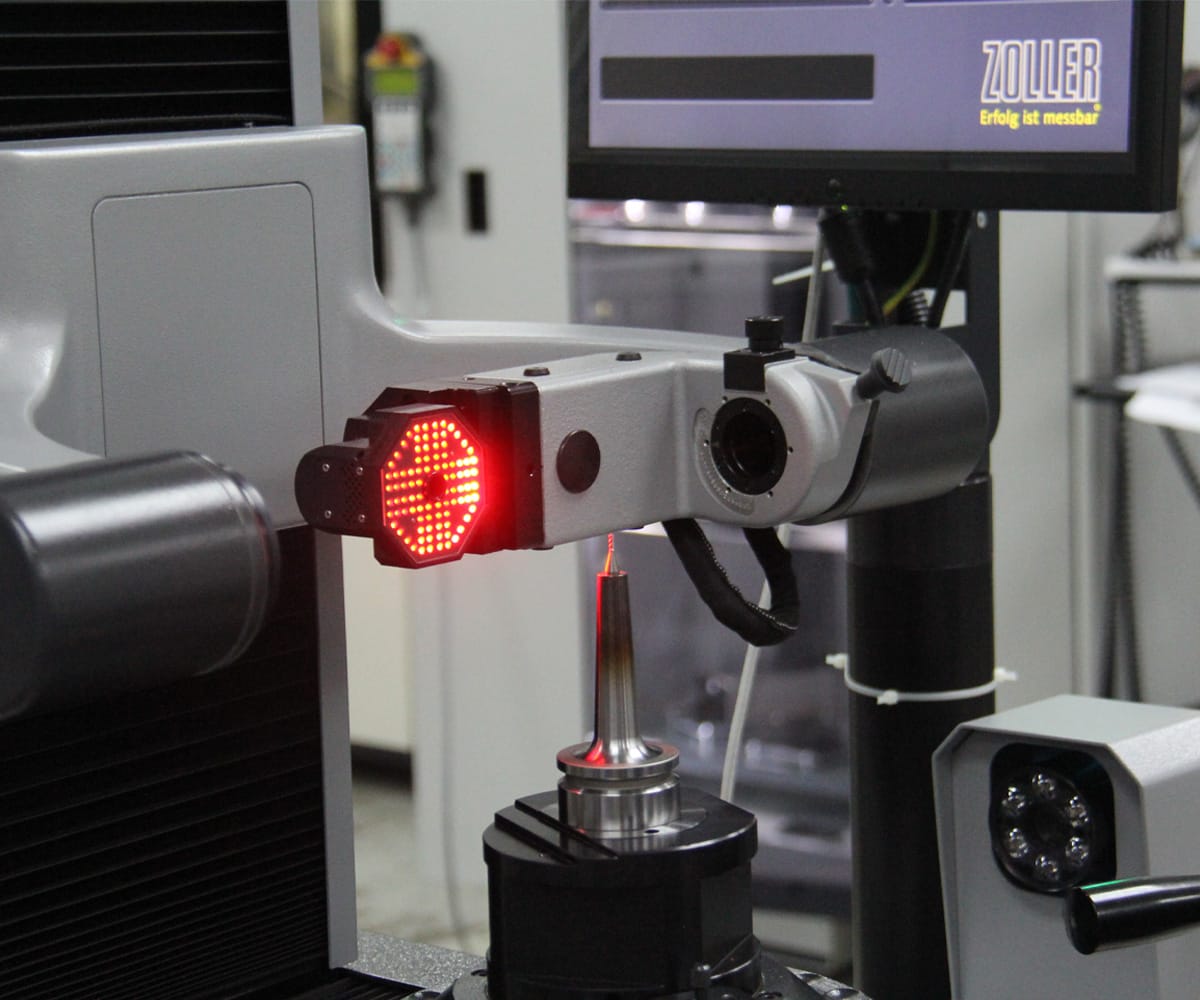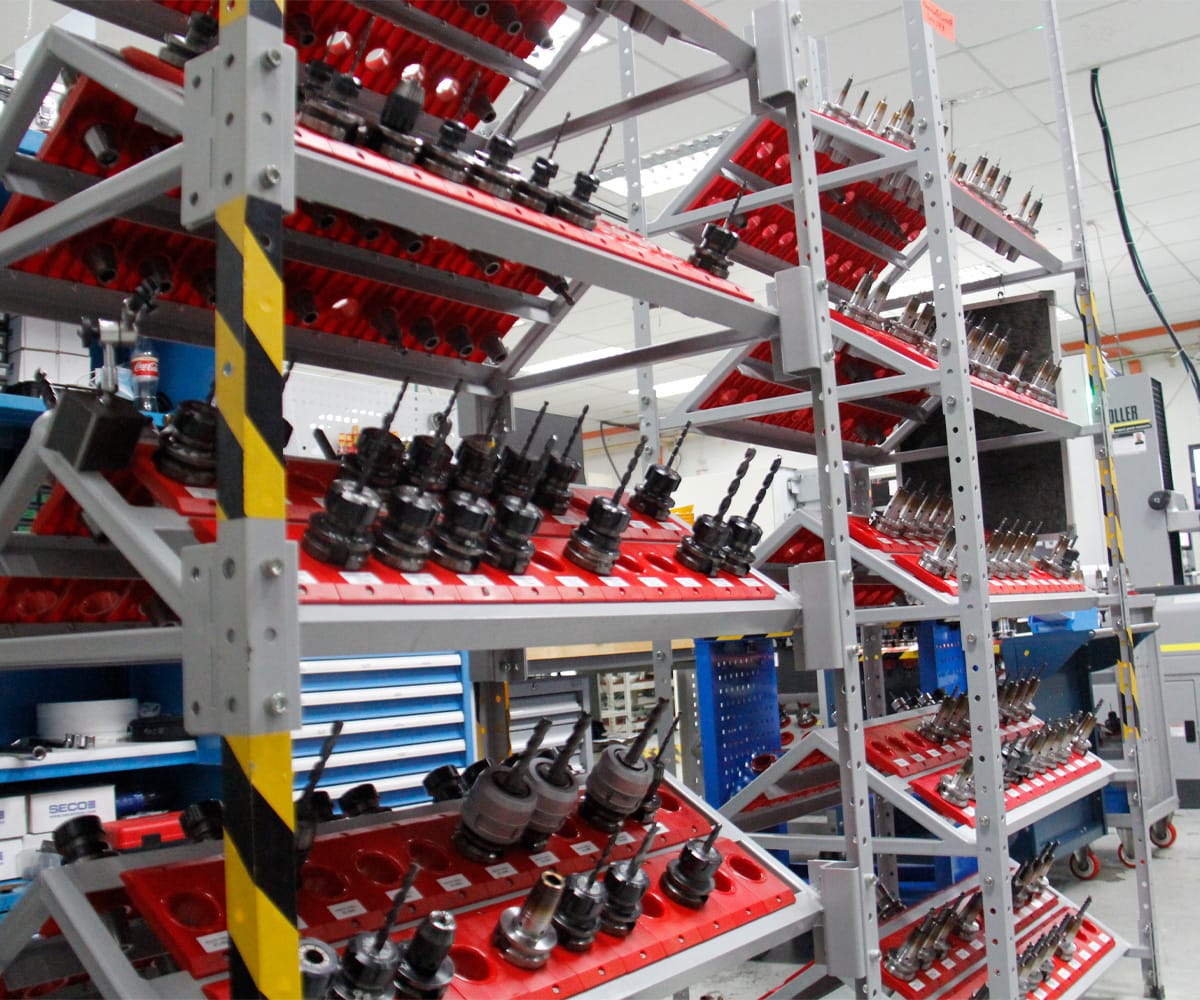 Zoller Tool Management System for precise setup and measurement of cutting tools to ensure low-tolerance accuracy and cutting precision at every production operation.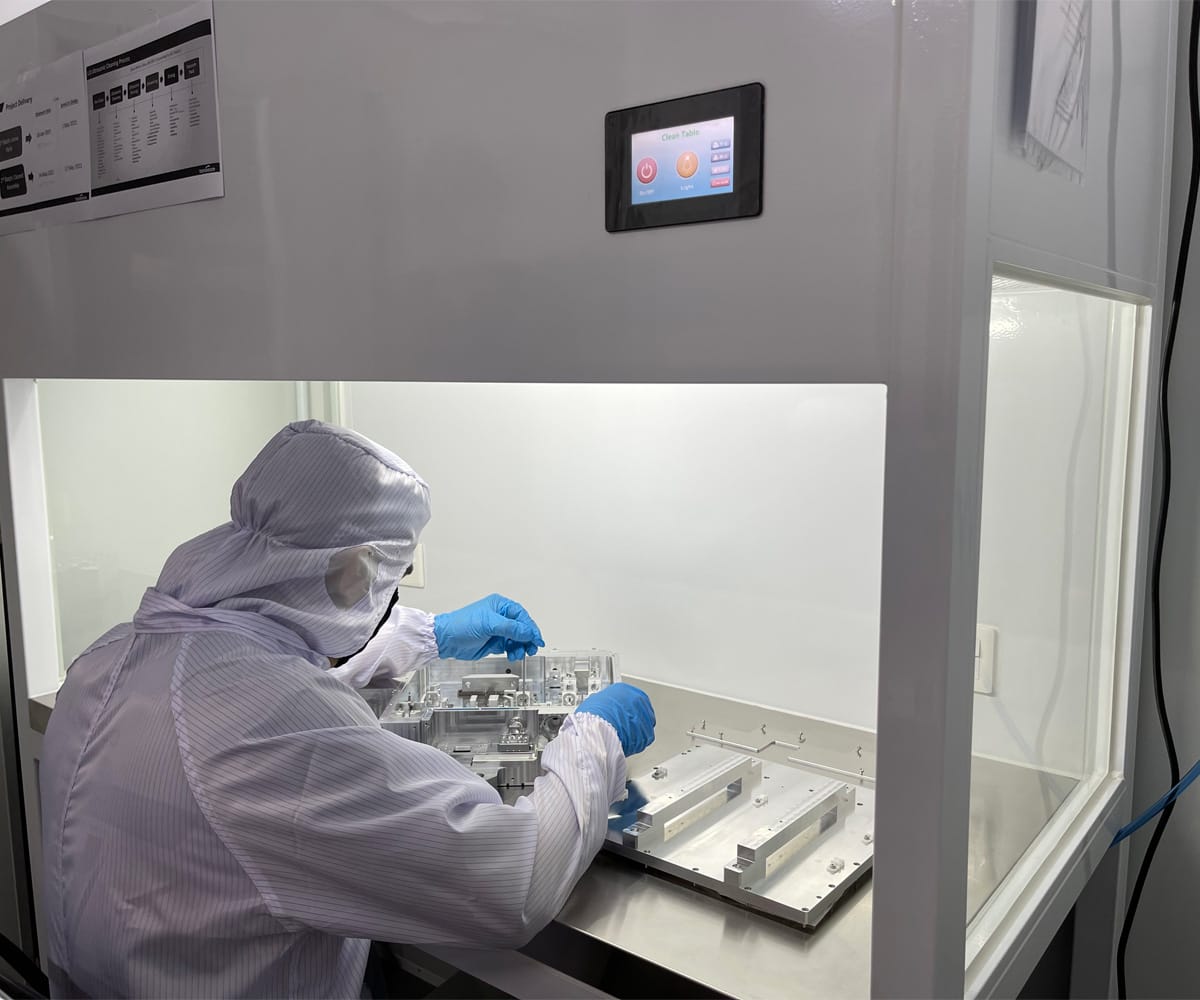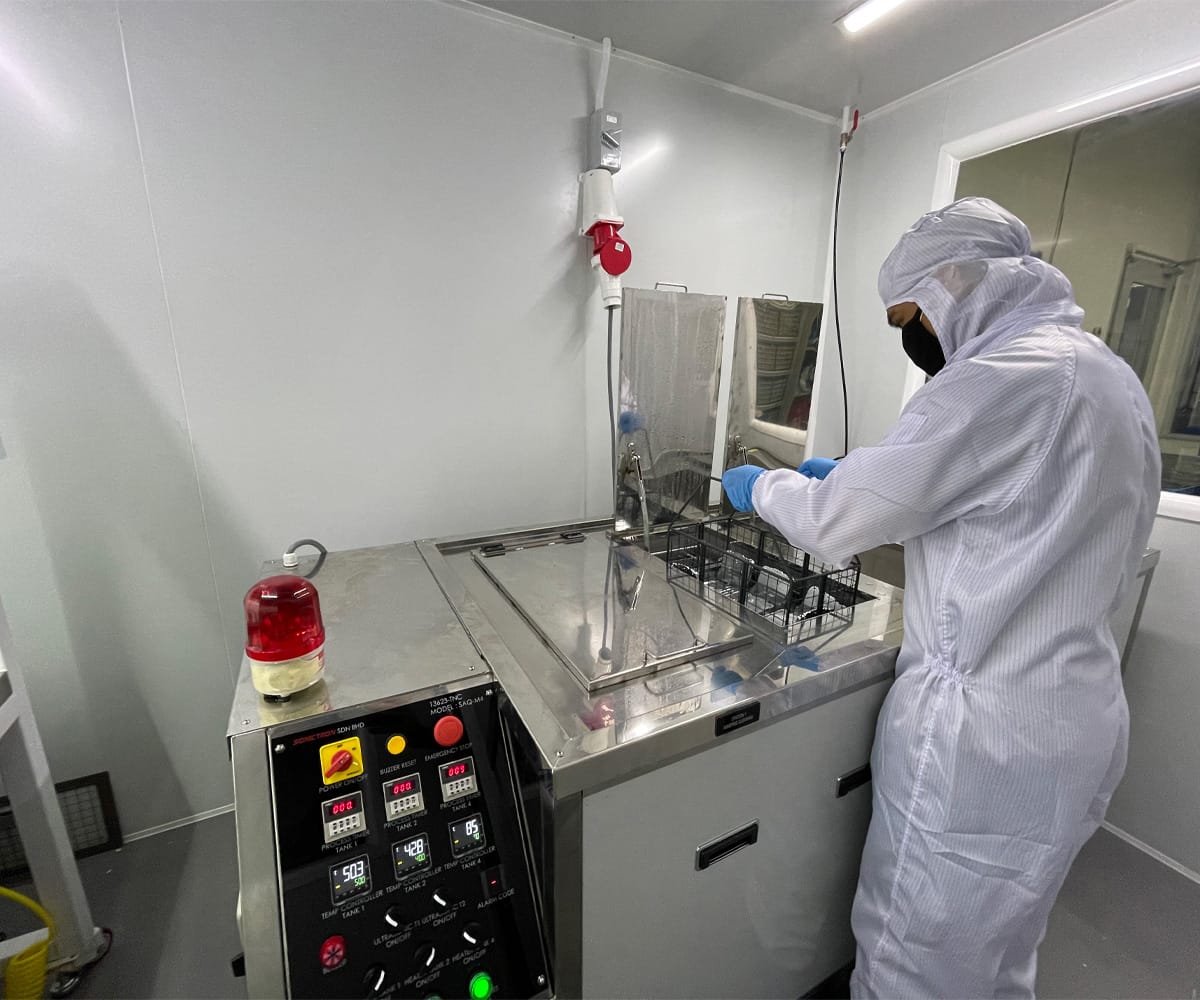 Ultrasonic Cleaning
5 stage Ultrasonic Cleaning machine with water-based detergent. ISO-7 standard with laminar flow clean bench, ISO-6 standard Cleanroom Assembly facility will be ready in the near future.